Johnson and Peyton sign National Letters of Intent months before signing day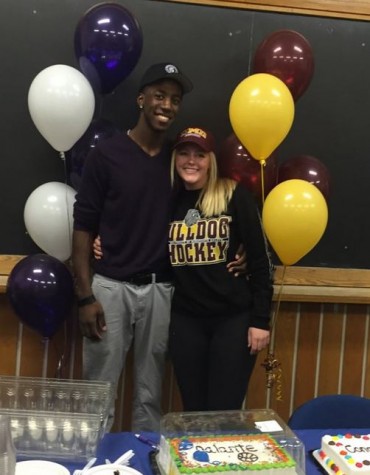 ---
After working hard to commit to play a National Collegiate Athletic Association (NCAA) sport, seniors Catherine Johnson and Dalante Peyton had one more task to complete: party planning.
A ceremony was held at St.Paul Academy and Summit School to celebrate these two athletes on Nov. 11, which is months before the final date to sign, National Signing Day, the day athletes confirm they are going to play an NCAA sport. Johnson will be attending the University of Minnesota – Duluth to play Division I hockey while Peyton will be attending Winona State University to play D II basketball.
For both, getting signing out of the way before their final high school season is a big weight off their shoulders. "It's a big relief," Peyton said, "It will be a lot easier now to focus and win conference, section and state championship."
Former SPA basketball coach Kevin McKenzie spoke about Peyton at this ceremony, congratulating him and speaking to his character and athletic abilities. Former United hockey coach David Cole spoke to Johnson's strong work ethic and goal-tending ability during the signing festivities.
Cake was served while family and friends celebrated this momentous occasion with the athletes, wishing them well on their journeys to college. "I'm honored and privileged to play D I college hockey at UMD. Go Bulldogs!" Johnson said.
CORRECTION 11/12/2015: Nov. 11 was stated as National Signing Day. Nov. 11 is the first day to sign in the early signing period, the official National Signing Day is April 13.
About the Contributor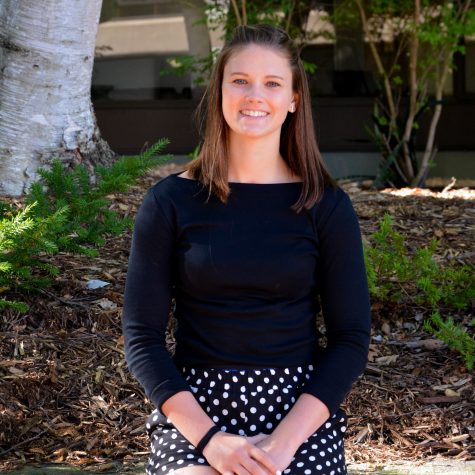 Clare Tipler, RubicOnline Managing Editor
Clare Tipler is the Production Manager for RubicOnline. Tipler loves telling her classmates' stories and meeting members of the community she normally...