Library assistant Vicki Janisch-Tri brings joy to students and the community
Vicki Janisch-Tri, also known as Ms. J-T, is a familiar face for many St. Paul Academy and Summit School students. Stationed at her desk in the Lower Library, library assistant Janisch-Tri is there every day of the week with a smile on her face.
"I think she's really nice. She always helps me find my stuff that I lose in the library," junior Julia Lagos said.
Janisch-Tri began working at SPA last year. "I was drawn to apply to this school because I'm really appreciative of the commitment to diversity. I grew up in a home where I have two siblings of color. I'm the mother of gay man and I have a lot of friends in the GLBT community, so I sort of live diversity I guess," Janisch-Tri said.
Janisch-Tri was also drawn to SPA in search of a new type of school. "I've always worked in a public school setting, so it was interesting for me to see what differences I might find in a private school." Janisch-Tri appreciates the personalness of the SPA community.
"I like the chance to get to know the students. I enjoy working with Ms. Brooks and making sure that the collection is in good shape for people to come and find what they need. I just like seeing how this school works, [and] the daily lives of students," Janisch-Tri said.
One issue that has arisen this year in the library is figuring out how to meet the needs of all of the students. "At any time during the day we have sixth graders up to seniors, and everybody has a different reason for coming to the library," Janisch-Tri said. Some seek quiet study areas, while others want to socialize with friends. "And so the biggest part of that is making sure that all people that are here can find a respectful place to do their job," Janisch-Tri said.
"The noise level is a challenge, which is partly just because there are a lot of people here," Janisch-Tri said. The library staff hopes that students will be more self aware of their noise levels in order to respect those around them. The library classroom in the Upper Library has been set up as a study area for those who need a quiet place to work in order to help address this issue.
In her free time, Janisch-Tri sings in One Voice Mixed Chorus, Minnesota's LGBTA chorus. "My involvement in the chorus combines my love for music and desire to work for social justice. Music can build bridges between people and change hearts and minds," Janisch-Tri said. The members of this chorus have become somewhat of a second family to Janisch-Tri.
Another one of Janisch-Tri's passions is her love for nature. "I studied natural resources conservation in college, so I love being outdoors," Janisch-Tri said. Janisch-Tri also enjoys bird watching. "My family always had binoculars around, so I started when I was young," Janisch-Tri said. If Janisch-Tri was not a library assistant, she would do research out in the field with wildlife. "When I was younger, I thought I was going to be doing research like Jane Goodall," she said.
But for now, Janisch-Tri will continue her job as a library assistant, working to make the library a safe and productive place for students to work.
Leave a Comment
About the Contributor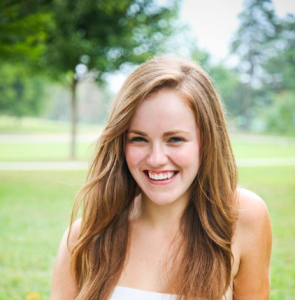 Katrina Hilton, Sports Editor
Senior Katrina Hilton is the 2013-14 sports editor for the Rubicon. Katrina participates in cross country, Nordic skiing, track, Students Against Destructive...