International Women's Day celebrates progress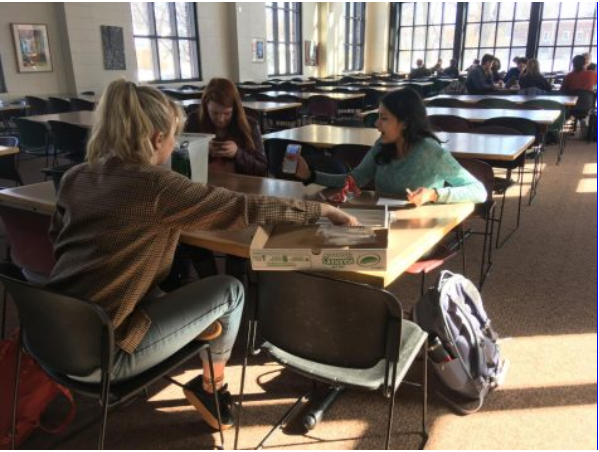 Celebrated across the globe, International Women's Day represents many things. It is a day for celebrating women and their incredible history, for reminding the world that the fight for women's rights and gender equality is far from over, and for feeling proud to be a woman in a world where people are not always encouraged to be. For many, this celebration is a time to reflect on how much progress women have made in their fight for equality, and how much more needs to be done.
Senior Gemma Yoo sees International Women's day as a moment for unity.
"It's a day where women all over the world can kind of come together in some ways because all over the world women kind of struggle for equality, so I think it's a day to kind of celebrate coming together to fight for equality," Yoo said.
Some look to the past to see all the progress made in gender equality, and all the incredible work women have done to get society where it is today. 9th grader Nan Besse sees this day as a chance to celebrate the achievements of women in the past.
"For me personally, it's a day to really reflect and appreciate who I am and all of the accomplishments that all the other women around me have done over the years, and to really learn more about the historical background and significance of the day," Besse said.
For others, this day means looking into the future. This is true for senior Izzy Dieperink.
"
It's a day to celebrate the intent to strive for gender equality. We're not there yet"
— Isabel Dieperink
"It's a day to celebrate the intent to strive for gender equality. We're not there yet," Dieperink said.
Feminism has been critiqued over the years for being overwhelmingly white, and excluding women of color, trans women, disabled women, and many other people from its progress. Though feminism is becoming more intersectional, there is a lot of work left to do. Students reflect this desire for more intersectionality.
"For me, if you're not an intersectional feminist, you're not a feminist," Dieperink said, "…Feminism is about equality for everyone and I think that if you're not considering all the different intersections like race, class, ethnicity, you're not including everyone, so how can you really strive towards equality if you are not including everyone."
Besse felt similarly and hopes for more representation for International Women's Day and feminist as a whole.
"I think [intersectionality] is important because it can help represent more people and different groups with backgrounds that don't get represented as much," Besse said.
Yoo sees an opportunity in International Women's day for people to understand others' struggles.
"As much as it's a day of unity it's also important to recognize that women don't face the same kind of problems everywhere. It's important to recognize the unity on that day but also differences in experiences," she said, "…I think sometimes it's easy to forget or not know as much about people whose lives are different than ours but it's important to learn about those things because they're also problems in our world. You can't change things if you don't really know what's going on."
Intersectionality is clearly a goal, but how that intersectionality should happen is up for dispute. Dieperink hopes International Women's Day will be talked about more formally and more widespread.
"[Intersectionality can happen through] reaching out to women, or just people in general, at schools. Because I think that a lot of times we hear about things through Instagram or social media, which is a great platform for that, but also having it as a day that's more recognized by schools, or maybe having more programs about it I think it will reach out to a wider variety of people," Dieperink explained.
Yoo has a simple but important way to achieve more intersectionality.
"I think just listening is probably the most important thing," Yoo said, "listening to other people's stories and knowing that other people will have experiences that are different from yours and you can't always generalize from what you've experienced or felt."
Though intersectionality in feminism hasn't always been there, maybe it can be someday. And that starts with applying intersectionality in International Women's day.  
As Dieperink put it, "International Women's Day means celebrating all women for themselves."
About the Contributor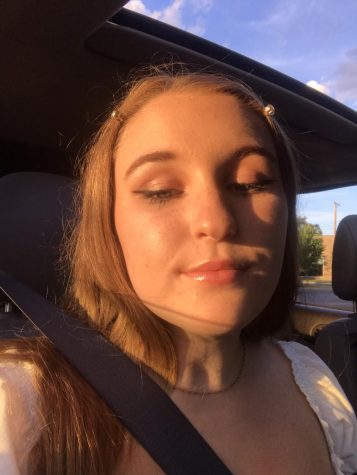 Evelyn Lillemoe, Chief Visual Editor
Evelyn Lillemoe is the Chief Visual Editor on The Rubicon. This is her fourth year on staff. Evelyn has been spending her free time during the COVID-19...