Innovation, creativity fuel Designing Change class
"Does the school have a saw?" is not a question you often hear in class. But this isn't a regular class. Students in Designing Change are working to solve real problems at St. Paul Academy and Summit School.
When the class was first proposed to rising freshman and sophomores by Upper School English teacher John Wensman and US physics teacher Steve Heilig last spring, it was clear it was something out of the ordinary.
To introduce the class, Wensman and Heilig performed a rap, and possibilities for a new kind of learning drew many students to sign up for the new class. "It sounded like there was going to be a lot of room for creativity and new thinking, and learning about a new way to create ideas," sophomore Claire Walsh said.
The class studies the process of solving an issue, starting with the basics. After breaking up into groups of four, each group chose a project to work on, such as creating a better doorstop or finding a better way to erase whiteboards and chalkboards. Students then researched who would use the end result, interviewing people who are affected by their problem and creating an empathy chart.
Using that as a building block, groups began to develop ideas to solve those problems, then make those ideas real. "This class is different because… we're making stuff. It's not like theory; it's not all just talk about what you think about it — you create it yourself," sophomore Tommy Monserud said.
The supplies students have to work with are notable as well; pillars in the classroom are painted with dry erase whiteboard paint, giving more surfaces potential for creativity and creating an innovative atmosphere.
Perhaps most impressive is the 3D printer, which students use to create parts for their projects and for other activities. "The fact that we have the ability and the opportunity to use it is really exciting," sophomore Peter Baker said.
"I think it's a really interesting tool," sophomore Lexi Bottern added.
And yes, the school does have a saw.
Leave a Comment
About the Contributor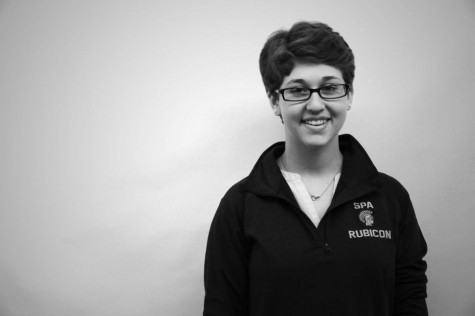 Netta Kaplan, Managing Editor
Netta Kaplan is a junior at St. Paul Academy and Summit School and the managing editor of The Rubicon. She has prior experience on staff as both a Copy...