Increased vaccinations will not transform policies
According to the administration, the risk of COVID-19 at St. Paul Academy and Summit School remains reasonably low. With the increasing numbers of vaccinated teachers and staff members, the health risk has decreased even more. As of Mar. 30, more students are receiving their one-shot vaccine or first and second doses of a two-shot vaccine every day. Despite the number of vaccinated members in the community increasing, the administration has little desire to change any policies. Why? Because while the school's COVID-19 numbers remain low, COVID-19 cases in Minnesota are increasingly alarming.
"
I don't have a crystal ball. We don't know what's going to happen with variants. […] So we have no idea."
— Dr. Jill Romans
All Minnesotans over the age of 16 are eligible for a COVID-19 vaccine as of Mar. 30. The only vaccine approved for individuals as young as 16 years old is Pfizer. Around 23 thousand 16 and 17-year-olds have at least one vaccine. As more people in the United States become vaccinated, the Central for Disease Control has unrestricted vaccinated individuals' regulations. As of Apr. 2, the CDC allows fully vaccinated people to visit other fully vaccinated people and unvaccinated, low-risk people from one household inside without masks or social distancing. Fully vaccinated individuals can also travel within the country without being tested before or after and without self-quarantining afterward. They also don't need to be tested before leaving the U.S. unless the destination requires a negative test, and they do not need to quarantine once returning to the U.S. The only recent changes made to SPA's COVID-19 policies are to reflect the CDC's travel recommendations.
Paul Anderson is an occupational and preventive medicine physician at Health Partners and advises the SPA administration in all decisions pertaining to COVID-19. Head of School Bryn Roberts and Assistant Head of School Jill Romans meet with Anderson weekly to review the latest research and current case numbers.
Romans said, "There's a very high number of adults, full-time adults that work here that are vaccinated. And that is really nice and reassuring. But we know with our students that that's just opened up. We're seeing that more and more students are getting vaccinated. But when you look at the availability, and when you look at this campus, Randolph campus, grades six through 12, the percentage of the student population that's actually eligible for vaccinations is less than half of our student population based on age."
The database that the school uses to track COVID-19 risks in Minnesota, Global Epidemics, currently ranks Minnesota as the fourth most dangerous state. "Dr. Anderson is like, [the COVID-19 mitigation strategies are] working really well for you, so don't mess with it. Especially given that we're not in suppression, we are in an active surge," Romans said. The current COVID-19 policies at SPA are effective. The school found through contract tracing that students and staff who tested positive did not efficiently spread the virus to people in their classes or at lunch due to the mitigation strategies. The majority of the spread has happened during athletics or off-campus. Due to the protocols in place, attending school at SPA is safe. Still, because cases in the state are increasing, there is no data to support the administration to change the current policies.
The school expects the Pfizer vaccine to be approved for children as young as 12 years old this summer, and for even younger kids mid-year 2022. Young children, specifically 12 years old and younger, statistically don't experience severe symptoms or hospitalizations as a result of a COVID-19 infection. The school has decided that they will not require COVID-19 vaccinations for students to attend school, so the administration is not expecting to remove restrictions due to the entire student and staff population being vaccinated.
In summary, Romans said, "I don't have a crystal ball. We don't know what's going to happen with variants. There are lots of countries in the world that don't have the same vaccination capability, and there might be strains that come out of those places that then perpetuate something brand new that doesn't respond to vaccines. So we have no idea."
Almost 1.5 million people are completely vaccinated in Minnesota. There have been over 14 thousand new cases in the state since Apr. 10, 500 more cases than the week prior. Though SPA has only had 12 total cases from K through 12th grade since January, the continuing surge of cases and the unavailability of vaccines to the majority of the student population cause the administration's plans for next year to appear about the same as the current year.
Leave a Comment
About the Contributor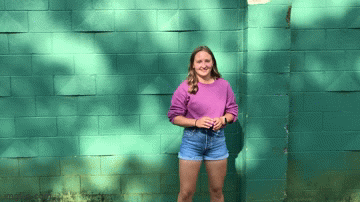 Elizabeth Trevathan, co-Director of RubicOnline
Elizabeth Trevathan is a co-Director of RubicOnline. Over the summer she played a tennis tournament to raise money for rare cancer research at Childrens'...