[ILLUSTRATED PODCAST] A healthy society is a better society; Barrera talks representation and disparities in healthcare
To raise awareness and learn more about racial disparities within the U.S. healthcare system, junior Kat Bragg sat down to talk with her cousin Jesus Barrera who works in the medical field.
Barrera: I'm Jesus Barrera. I'm a senior program manager at the American Academy of Neurology.
Bragg: What do you think is going well with healthcare in the U.S.?
Barrera: What I really think that is going well with healthcare in the U.S. at this moment is over the past few years, we really are focusing now on quality improvement. The quality of patients we're seeing now in the healthcare field we are starting to see now more of just a patient center approach so I think that's going to be the future of healthcare.
Bragg: And what do you think can go better in U.S. healthcare?
Barrera: Really what I think in the U.S. healthcare system, we have a lot of advances, a lot of technology. We do have a lot but one thing is cost. Cost at this moment in the U.S. healthcare currently since 2019 the U.S., our healthcare system is approximately 3% of our GDP in the U.S.. It's by far the biggest industry in the U.S., bigger than anything is the healthcare industry. And with that, it's the issues we have currently are costs. Cost keep going up for everything. For treatments, for acute treatments, hospitalizations, emergencies, you name it. So we really need to find a way to regulate costs.
Bragg: Did you receive any training or education on patients' rights?
Barrera: Yes in two sectors actually. I was a C&A (child and adolescents) when I was finishing up my undergraduate career. When you're in C&A, a C&A course is like six weeks if I remember. We briefly did talk a bit about just what rights a patient does have. As well as an undergraduate student there were several classes that you do talk about that. We took a health ethics class. I took two. One as an undergraduate student and one as a graduate student and it really teaches you what patients the rights they have to do. You learn about patient privacy and HIPAA. And even with continuing training with your job. So I would say I have a fair amount of knowledge.
Bragg: What bias do you think is most prevalent in healthcare?
Barrera: In my opinion, just when it comes to healthcare, there a lot of bias with cultural and racial issues that's something we still see heavily in our healthcare system.
Bragg: And do you have any proposed ways that those can be improved?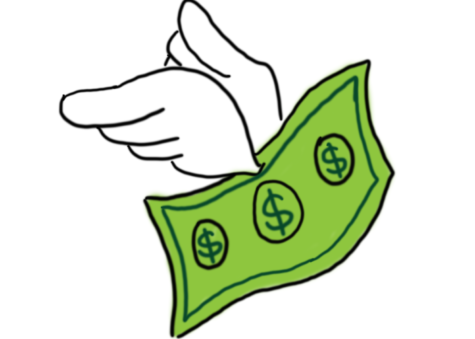 Barrera: Yes. For me, I think one big component really is going back to the first issue I mentioned: it's cost. And I think really to level the playing field for folks to have access to equal treatment no matter what their race, ethnicity, where they come from, where they live. In my opinion, it's just having a universal healthcare that can help a lot of issues but asides from that, we need to just have cultural awareness and being able to just be trained in specific cultures and races.
Bragg: How are healthcare provides measuring the quality of care they deliver?
Barrera: Well I can speak on behalf of what I do just because I work with quality improvement. Now the way the healthcare system is and the way they're really measuring that, for healthcare providers, for example, they have measures to meet when they see a patient. So for example, if they see a stroke patient they will have to meet certain requirements in order to fulfill that visit and actually get paid by Medicare. The healthcare system is moving in that direction but there is still improvement that needs [to be made].
Bragg: How do you think we can improve how low-income communities learn about access to care?
Barrera: To be honest, that's still a question that I ask myself and struggle with a lot because that is really something that I am passionate about and especially more or less focusing on the Hispanic health when it comes to population health. For starters, it's not spreading misinformation and I think that's something the pandemic has taught us.
If you look at surveys approximately 40% of Hispanic men do not want to get vaccinated and there's a lot of misinformation that goes out there. But I really do think that one way to address this is when it comes to our healthcare system, having providers that look like these folks. Representation does go a long way. When, I'm just going to use the example, a Latino patient is able to speak with a Latino provider, they're able to connect more and more easily build rapport. And that's a way that somebody who looks like you, talks like you, can relate to you. So I do think that representation would help a long way with just educating our entire population.
Bragg: So would you say that your journey working as a healthcare provider has been relatively diverse?
Barrera: For me, just my journey in my career, no not at all. I always joke with my parents and with my friends. Partially just because we live in the upper rustbelt of the country, the upper midwest, I'm the only Latino there in our building. We have a bunch of very intelligent individuals. All my coworkers have master's degrees or higher. There's maybe two or three other out of two hundred that I can think of (non-white). And even then out of cultures, I mostly just work with caucasian people and they're mostly older than me as well. I'm in my mid to late 20s. The majority of folks are older and white is really what I work with.
So in order to really just eliminate biases and disparities I just got to pick one thing, its representation. We really need to incentivize people of color to go into healthcare and the STEM field. There's a lot of talented minority students and people of color. They unfortunately just don't go into healthcare for various reasons. Whether it's financial, whether it's just no mentors, but I really do think just representation would go a long way because you would have physicians, nurses, you name it, staff members a patient can relate to and vis versa. If I were to say just one message just with healthcare I would say is healthcare is going to be a work in progress and there's nothing perfect in this world. I think here in the U.S., we've been blessed with a lot of advances in medicine and great technology. Just remember that not everyone has the same access that you have. Sometimes it's hard to relate to people but there's a lot of people in this country that struggle greatly because of healthcare debt, healthcare disparities, whether it's race, sex, sexual orientation, I would just say that we really do need to make sure that healthcare is a priority in this country not just for the top 1% of our country, not just for one group, that it's something that's equal for everybody and to make sure that everybody can benefit from healthcare because a healthy society is a better society.
Leave a Comment
About the Contributor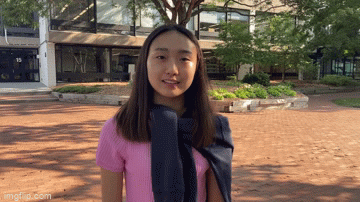 Elle Chen, co-Director of RubicOnline
Elle Chen (she/her) is a co-Director of RubicOnline. This is her fourth year on staff. Over the summer, Elle interned at NSPA to help plan journalism conventions,...