[ILLUSTRATED INTERVIEW] Watson adds vegan to her cookbook
October 26, 2020
Junior Ceci Watson has always had a knack for cooking and baking. However, after recently going vegan in August, she's found herself with fewer options and more restricted ingredients. Below, Watson shares some of her favorite vegan recipes that she's learned to make and love in the past few months.
Fried Rice
Here is Watson's favorite dinner recipe:
RICE
1 cup extra-firm tofu
1 cup brown rice
4 cloves minced garlic
1 cup chopped green onion
1/2 cup peas
1/2 cup diced carrots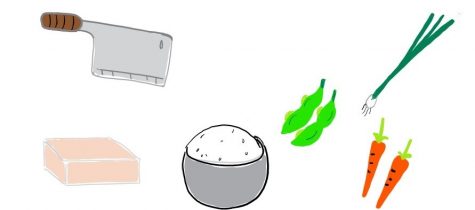 SAUCE
3 Tbsp soy sauce
1 Tbsp peanut butter
2-3 Tbsp brown sugar
1 clove minced garlic
1 tsp siracha
1 tsp sesame oil

Bake tofu for 30 min at 400 C
Add rest of the ingredients in a pan to cook
Cook rice separately and add all together
Banana Bread
Here is Watson's favorite dessert recipe for vegan banana bread:
1 ¾ cups flour
⅓ cup cane sugar
2 tsp baking powder
½ tsp baking soda
pinch of salt
⅓ cup vegetable oil
1 tsp vanilla extract
1 ¾ cups overripe bananas mashed
¼ cup almond milk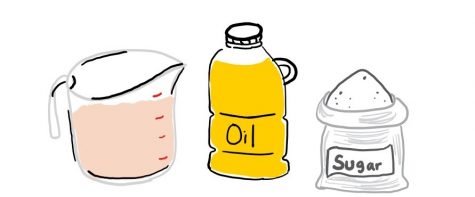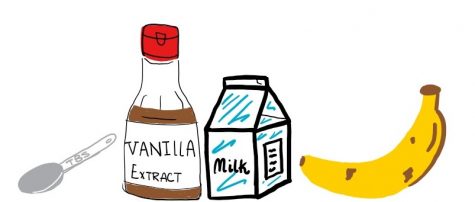 Preheat oven to 350 degrees F and grease loaf pan.
Bake for about 50 min – 1 hour.