If faced with failure, fight temptations and find motivation
Expectations aren't always going to be met and mistakes are going to be made. Either of these cases provide motivation and perspective to work harder.
Regardless of the task, setting high standards and striving for excellence means that falling short will still produce great work.
Students are constantly surrounded by talented and gifted peers and in a seemingly never-ending race against the clock, quite often it feels like failing isn't even an option.
This, however, is not to say that one should go out of their way to ensure failure. Balancing classes, activities, clubs and jobs inside and outside of school reveals the tug-of-war between quality and quantity of work.
Failure is defined differently by every individual—it could be an unsatisfactory essay, a poor musical performance, a lost friendship, or a failing grade on a quiz. Failing in such a tight-knit community can feel like you let others down, and not just yourself.
When faced with failure, people will either wallow in it and pity themselves, or they will use it as an opportunity for improvement.
Going through school pushes people to become a part of the prior group. Especially academically, people fear failure and try to avoid it all costs. Notwithstanding the challenge of finding strength of a time of weakness, failure is inevitable and should be used as an opportunity.
An article from the Stanford Graduate School of Business reports that failure drives innovation by instilling a sense of disparity.
When facing failure, fight the temptation to feel bad for yourself and instead use it as a reason to work harder. Take care of yourself in between the two, and maybe even get to the root of the problem (such as sleep deprivation or an overbooked schedule).
Experiencing failure also proves to be a sense of motivation; the next time a challenge arises, more effort will be dedicated towards it and illustrate drastic improvement and resilience.
Leave a Comment
About the Contributor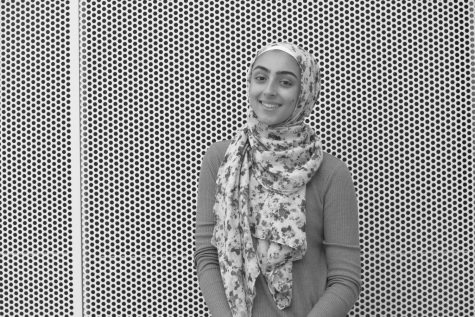 Iya Abdulkarim, Editor-in-Chief
Senior Iya Abdulkarim is a driven writer, photographer, designer, and The Rubicon's Editor-in-Chief. Over the past four years, an interest in storytelling...