Hogg speaks out on gun violence at the Westminster Town Hall Forum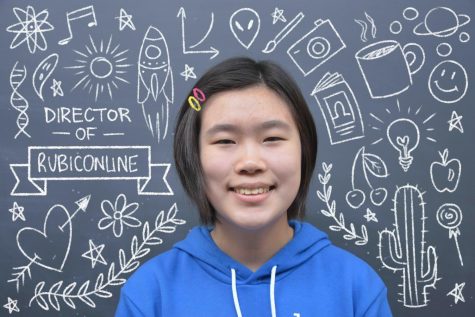 More stories from Melissa Nie
At 11:30 p.m., half an hour before the start of the event on Mar. 19, the Westminster Presbyterian Church was filled with people eager to hear activist and school shooting survivor David Hogg speak out about gun violence. A live band played jazzy songs as more attendees poured in.
Students for Social Justice (SSJ) leaders and seniors Elea Besse, Lucy Sandeen, and Chloe Morse had organized a group of students to hear Hogg's ideas on gun reform. The group sat in the upper balcony, along with students from many other high schools and middle schools.
Sophomore Julia Scott expressed her hopes prior to the event.
"I followed a lot of [Hogg's] activism, so it'll be really interesting to see him live. I think it's always good to get more information on any topic, especially since this one has so much relevance today," Scott said.
Besse described her relationship with the topic.
"I think for me, gun violence is an issue that is really intersectional. Personally, I think that it has close ties to so many identities. As a person of color, I see the racial aspects and as a middle-class person, I also see the class impacts," she said.
"
I think the one thing that we can all agree on is the fact that gun violence in America should not continue in any community."
— David Hogg
When the clock struck 12 p.m., Hogg entered and the room rose to a standing ovation. As senior minister Timothy Hart-Anderson gave an introduction, Hogg looked like any other teenager, sitting cross-legged and glancing briefly at his phone. He took out a folded piece of paper and peered at it before putting it away.
Then he stepped up to the podium and began speaking.
"I want to start off by thanking […] all of you amazing people, many of whom agree with me, many of whom don't agree with me, for being here," Hogg said. "Because I think the one thing that we can all agree on is the fact that gun violence in America should not continue in any community."
Hogg spoke out about the recent events in New Zealand and his experiences as an activist, as well as his argument for stricter gun control. Particularly compelling points were punctuated with cheers and applause from the audience. You can listen to his entire speech here.
At 1 p.m., the event was over, but people milled about the front of the room, hoping to meet Hogg and talk with him in person.
Besse, Morse, and senior Kat St. Martin-Norburg were still standing in the balcony, making plans for the drive back home and whether they should go downstairs and try to meet Hogg. They weren't expecting him to come up the stairs and greet them, shaking their hands.
"
Gun violence is an issue that is really intersectional. "
— Elea Besse
"What'd you guys think?" Hogg asked.
Besse, Morse, and St. Martin-Norburg all responded at once. "It was really good," they said.
"It was mainly improv," he admitted.
"I was surprised how intersectional it was," Besse said. "I really appreciate that."
After taking a photo with the group, Hogg moved on to the book signing taking place downstairs, where he greeted people and signed copies of the book that he wrote with his younger sister Lauren, "#NeverAgain: A New Generation Draws the Line."
Hogg's books are available online for purchase.
About the Contributor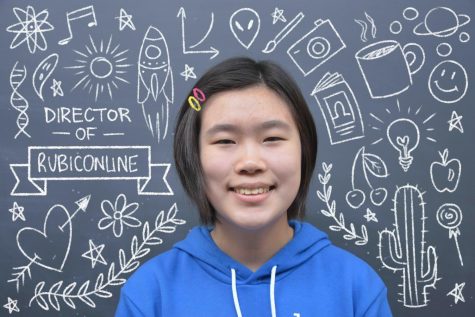 Melissa Nie, Director of RubicOnline
Melissa Nie is the Director of RubicOnline. This is her fourth year on staff. Melissa believes that everyone has a story to tell, and high school journalism...