Heilig hosts viewing of partial eclipse
Between the football and soccer games, the small group gathered on the corner of the upper field doesn't look out of place. But rather an athletic match, they're observing something much larger: a partial solar eclipse. Using solar telescopes and special filters that block out ultraviolet rays and let in only a small portion of visible wavelengths, eclipses can safely be viewed. As with other astronomy viewing occasions, this event was hosted by Upper School science teacher Steve Heilig, who also teaches the Space Science course.
"I do it because it's fun. I'd be out here anyway, and so I love to share it because otherwise I'd be sitting out here by myself and I'm a more social person than that," Heilig said. Certainly, plenty of people have stopped by to admire the partial eclipse, which as its greatest extent covered 60% of the sun's diameter.
"There's a lot of times I come out to look at things by myself and sometimes there's nothing to look at, so this is one where you say 'Okay, everyone's gonna be able to understand this, it's gonna make sense,'" Heilig added.
Leave a Comment
About the Contributor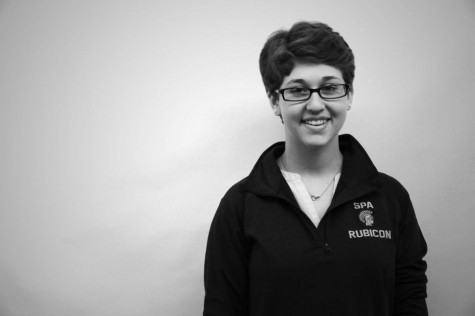 Netta Kaplan, Managing Editor
Netta Kaplan is a junior at St. Paul Academy and Summit School and the managing editor of The Rubicon. She has prior experience on staff as both a Copy...