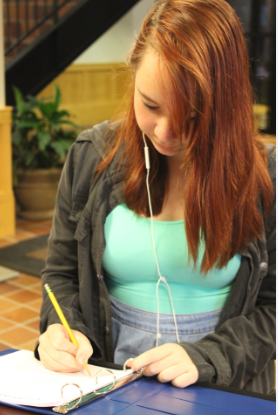 Boraan Abdulkarim
Columbine, Sandy Hook, Virginia Tech. These names are seared into history and school safety becomes a topic in need of planning and action.
However, the families of St. Paul Academy and Summit School can rest easy knowing their children are safe and protected under a security team headed by Miles Heckendorn, a Safety and Security Consultant with more than 45 years of experience in Law Enforcement and Security Management.
"I have been part of the team who created a Safe School Plan for SPA…a document that provides assistance, education and direction in times of any emergency," Heckendorn said.
He drafted a Best Practices document and a Policies and Procedures manual to support the continued development of SPA's Safety and Security Department and provide direction in the performance of their duties and responsibilities.
The security policy is constantly under inspection from Heckendorn and his team, ensuring that it remains up to date.
Students have taken notice to more than just policy changes. "I've seen the key codes put to use more and the doors locked more often," junior Lucas Johnson said.
"I've noticed there's now a sign in sheet to see who comes in the building," sophomore Henry Ziemer said.
Though the security department's work most often goes unnoticed, the security team is present and ready to help.
"I feel safe at school; nothing has ever happened that would make me think otherwise," sophomore Nora Kempainen said.
"[The security team] gives me peace of mind so I don't have to think about my safety," Ziemer said.
Even though school shootings have become more prevalent in today's society, students needn't worry. With years of experience and new technology, the security team is more than capable of keeping SPA safe. All in all, the only thing students need to fear at school is the homework.