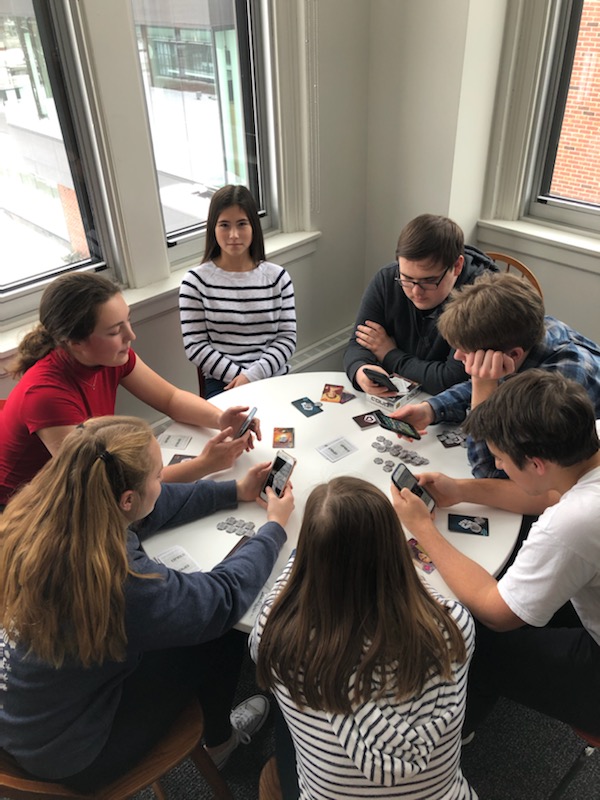 Photo Illustration: Jenny Ries
The founder of Apple, Steve Jobs, is quoted in a 2010 conversation with a New York Times reporter as saying, "We limit how much technology our kids use at home," and stating that they had not used the iPad, a product of Jobs' company. Other technology executives, such as Bill Gates of Microsoft, in Silicon Valley and beyond have expressed similar opinions about their children's use of digital technology. This has sparked questions about the safety and potential risks that could be associated with digital media use, especially among adolescents. 
A 2017 book by Matt Miles and Joe Clement examined this discrepancy, looking at the cases of Gates and Jobs and asking the question "What is it these wealthy tech executives know about their own products that their consumers don't?" According to the book, many of the people part of the innovation and marketing of this technology are informed on the risks that it can pose, particularly how addictive it can be, in a way that the people they are marketing to are not. This phenomenon suggests that this technology does not pass the age-old test of "Would you let your own child use this product?" 
In a September 2017 article in The Atlantic, Jean M. Twenge commented on how smartphones have influenced not only the mental health of Generation Z, representing a factor in an increase of depression and suicide in adolescents, but also the identity of the generation as a whole. For example, she notes that Generation Zers are less drawn towards independence, and that they date less than people in other generations did, and that this is partially due to cellphone use. 
Within a world that is more digital focused, some students have also struggled to stay focused at school. This year, SPA has placed so-called "phone garages" in many classrooms, where students are instructed to place their phones before class so as to avoid distraction. While spending an hour without a smartphone may seem low-impact, some students have pushed back against the new system. This may connect to national research such as the Pew Research Center's finding that around 40 percent of teenagers in a recent study claimed to "feel anxious when they do not have their cellphone with them."
However, other students believe that SPA's attempt to limit students' cellphone use during class is a positive development. Junior Maya Choi said, "I think controlling phone use while in the classroom is a good thing, because… it's not really fair to everyone else if they're trying to be engaged and participate in class, while other people are just being distracted and just not even paying attention at all."
SPA students and teachers alike are still figuring out how to reap the benefits that come with access to technology, without being held back by its negative side, which may not yet be fully understood.