Grandview closes for lobby renovations
Mann Grandview Theatre closed on Jan. 22 to undergo a second round of interior renovations.
Mann Grandview and Highland theaters were both granted $333,750 in loans by St. Paul in 2014. Both theaters began renovations in April and August 2018, respectively. While Highland's entire interior was revamped, including its stand, only Grandview's seats, draperies, and carpeting were replaced in 2018.
Now, Grandview is closing a second time to renovate its stand and lobby area. The theater will be getting new carpet, new benches, and a new popper for the popcorn, according to assistant manager Jordan Fulin.
"I'm looking forward [to the renovations]. After Highland's renovations, the theater looks very nice. It's very much needed—the last renovation happened over 10 years ago," Fulin said.
"I wonder how much it's actually going to look different," cashier Jennifer Yeung said.
The theater hopes to reopen the week of Feb. 1.
The photo with this story is from Flickr CC. The original can be found here.
About the Contributors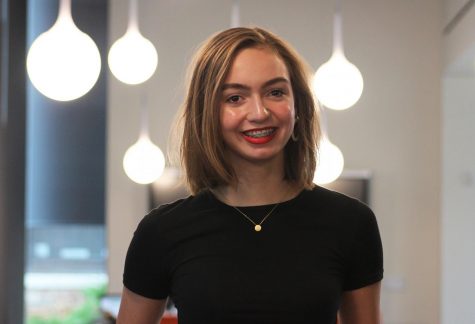 Lucy Sandeen, News Editor
Lucy Sandeen is The Rubicon's News Editor for the 2017-2018 school year. In her sophomore year, her love for writing, researching, and searching for...