[GOOD FOR YOU] Is dessert hummus dessert-worthy?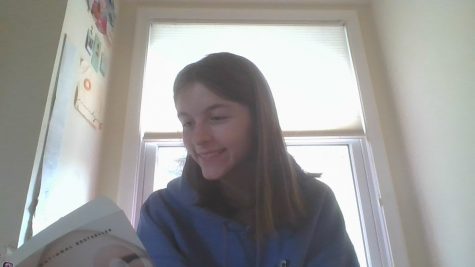 More stories from Lynn Reynolds
A staple in the healthy snack world is hummus, a dip whose primary ingredient is chickpeas. It comes from the middle-east; hummus (الحمص) literally means chickpeas in Arabic. The earliest recipes of hummus come from the Abbasid Empire (more specifically, Cairo) in the thirteenth century. Hummus is known as a savory dish, and is best paired with pita and vegetables, or even pretzels.
But what about a sweet hummus? In an era of endless innovation, one would be expecting something like this. This is why Delighted By, along with many other hummus brands, have started producing Dessert Hummus. Unconventional flavors one would think go horribly with chickpeas are on display on the shelves, such as a brownie flavor, cookie flavor, and even going as far as a caramel apple flavor (this one might be short-lived because it does not seem to be apparent on the shelves).
Three flavors that Delighted By sells are "Creamy Vanilla Bean," "Snicker Doodle Cookie", and "Edible Brownie Batter." Other just as interesting flavors (if not more) are "Mint Chocolate Fudge" and "Key Lime Pie." Obviously, a sweet dip with savory things to dip into it wouldn't work, so graham crackers or animal crackers work well. Is dessert hummus is a score or fail in the food industry?
1. Snicker-Doodle Cookie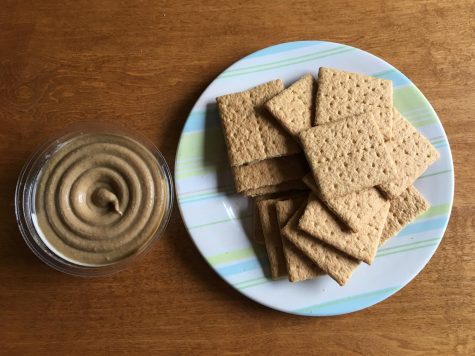 Although maybe not the most anticipated flavor of dessert hummus (the brownie batter attracts a lot of consumers), Snicker-doodle was easily the best out of the three. It has a natural taste; it doesn't feel weird that it is hummus because the cinnamon so prominent in snicker-doodles easily overpowered the strong taste that chickpeas have. This hummus was eaten with graham crackers, but it could easily become a breakfast specialty if you dip apples in it or something. Possibly a biased statement (you, reader, will agree if you think snicker-doodles are one of the best cookies), but this hummus was the best out of the three, and is worthy of buying on your next run to the grocery store for sure.
2. Edible Brownie Batter
Judging from how coveted brownies are, this hummus was easily the most anticipated. Chocolate and chickpeas; it's interesting to think of such a combination. The smell of the hummus is exactly like brownie batter, which makes stomachs rumble with excitement, but the taste is a little stiff and not as creamy, as hummus isn't necessarily the most velvety. Rather than brownies, it resembles an ice cream because of the added temperature and lack of fudge-yness. However, this is probably what most people will like the best because of the popularity of chocolate-flavored things, as opposed to controversial flavors like cinnamon or vanilla bean (maybe not the most controversial, but known to be less appreciated than the beautiful chocolate).
3. Creamy Vanilla Bean
This hummus… it was great, maybe because it was the first hummus tested here, but there was something about it that it made it less pleasing to taste. It was sweet, as something dessert-related should be, and didn't taste like there were any beans in it, as the other two accomplished as well. It was unsettling that it tasted okay while chickpeas were the first ingredient. The vanilla was kind of a weird flavor; it's not really as strong as a chocolate-y or cinnamon-y hummus. This was a fine hummus, but you would probably want to try the snicker-doodle or brownie options before this one. 
Yes, it's good to know that the dessert hummus barely have traces of chickpeas in the taste, but what's even better is that there doesn't seem to be that much of an unhealthy presence in the nutrition facts: in the brownie batter (which you would think would be the most unhealthy), there is only four grams of sugar, which is not the only thing to look at, but is interesting when compared to sodas and other sugary things, or even something considered as healthy: peanut butter. Peanut butter has 190 calories, 3 grams of sugar, and 7 grams of protein in a serving size of two tablespoons. The snicker-doodle dessert hummus contains 60 calories, 5 grams of sugar, and 2 grams of protein. Although calories, sugar, and protein are only a fraction of the things to consider when thinking about healthy foods, this is not a bad compromise from a regular snicker-doodle cookie. The other hummus flavors were not too far off with this data; they both had a one of two gram margin of the calories the snicker-doodle hummus contained, and the calories had a 20 calorie margin. 
Fortunately, this new trend of dessert hummus is not as bad as it sounds: there is no hint of chickpeas and the nutrition facts do not display anything alarming to people who are trying to eat food that is "better" for them. Unlike other food innovations that are advertised as healthy, like some protein bars, dessert hummus actually tastes like something able to be eaten, whether it be for dessert or for a snack that makes you feel at least a little bit healthy.
Want to read more health-related stories? Check out GOOD FOR YOU here.
About the Contributor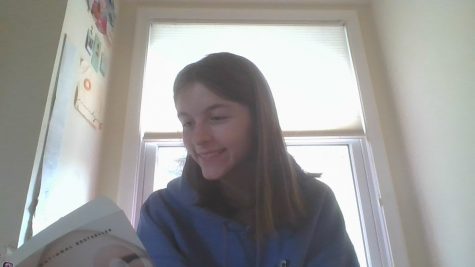 Lynn Reynolds, Opinion Editor
Lynn is the Opinion Editor on RubicOnline. This is her third year on staff. Lynn has kept herself busy during the pandemic by reading and biking a lot....