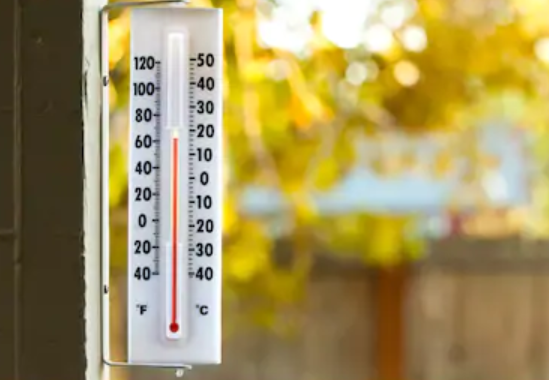 Jonas Bray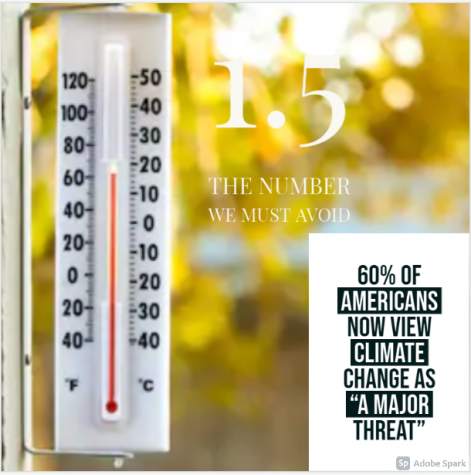 Five years ago, the United Nations announced that, in order to tackle climate change, the yearly global temperature must not increase by 1.5 degrees Celsius. If the 1.5 degree mark is met within the next decade, climate scientists believe that the effects of climate change could become irreversible and much more extreme. However, that mark is now being rapidly approached according to many climate experts and it has become much more likely that the limit will be passed despite more recent efforts to combat climate change.
Students were fairly pessimistic about the recent report from experts, with some thinking about the future impacts of the news.
Senior Noah Lindeman said, "I think that it's really bad, and it's not looking good for us, or our kids, right now."
Others were more focused on what can be done now. Sophomore Clea Gaïtas Sur said, "I think it's time to hold major corporations more accountable for their actions. It's also time for the government to become more involved. Clearly, whatever the plan is right now is not working."
Member of the Outdoors club, Senior Julia Scott agreed with this sentiment. She said, "It's really bad that this has happened and it's definitely a step in the wrong direction."
This recent data showcasing a step in the wrong direction could be a sign that the catastrophic impacts on the environment in Climate Change may be underway, and has left some students looking back at missed opportunities in the past.
"I think it's pretty dumb that no one in power has done enough in the last five years," junior Spencer Bubula said. "At least we have time to get it back down though. And I'm seeing more encouraging stuff, like California is going to go away from gas cars, and people are starting to actually do stuff."
In just the last couple of months, climate scientists and governments from around the world have begun pushing for legislation in order to achieve the goal of being carbon neutral by the year 2050.
For Bubula, though, these new steps are coming in a little too late. He said, "It's just a bummer that we couldn't have done this stuff earlier."
For more info on Climate Change from RubicOnline, click here.