Gist utilizes language fluency in school and home
While many students at St. Paul Academy and Summit School will reach some level of fluency in the language or languages they take over the course of their time at school, junior Andrea Gist's abilities go far above and beyond what is typical among high school students.
Gist speaks (at least) three languages: Mandarin, Taiwanese, and English. "I also speak a little bit of Japanese," Gist said.
Gist was fluent in Japanese at one point while she lived there during her elementary school years. Her skills in all of these languages have been built outside of the classroom; though in the classroom, Gist studies Spanish.
Gist speaks English the most frequently because of school and all of her various after-school activities, including girls varsity soccer. However, Gist said, "when I get home, I mostly speak Mandarin with my mom because she's Taiwanese."
Not only does the ability to speak several different languages allow for one to better communicate with the world around them, but it can keep oneself mentally fit. Speaking multiple languages comes with amazing benefits for the brain, including a superior ability to concentrate, improved problem-solving skills, and better mental flexibility and multitasking skills.
Leave a Comment
About the Contributor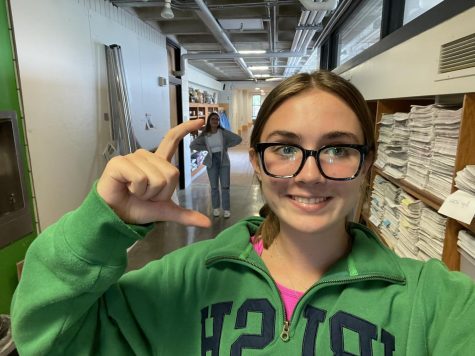 Alexandra Cardwell, Opinions Editor
Hi! I am Alexandra Cardwell. I am a co-editor of the Opinions section for the 2022-2023 school year. This is my fourth year on staff, and in the past I...