Girls Swim and Dive Team springs into secure season
With the Girls Swimming and Diving season at the midpoint of their season, already this team has a lot to be proud of, despite their small numbers. This co-op team with Highland Park Senior High School so far has won most of their dual meets, and has been able to persevere undeterred by the multiple injuries, meet cancellations and various pool repairs that have transpired.
Sophomore Abby Lanz reflects on the season so far, and shares her ways to focus her team although she does not hold the official title as being "captain."
"While I'm not technically a captain because a 10th grader is kind of young to be captain, I do step in as one. I make sure that the girls have goals for themselves and the team and know that we depend on each other to be successful. I make sure that we are all supportive," Lanz said.
The team's overarching goal of the season is to defeat St. Paul Central, their biggest rival. Lanz's personal goal is to qualify and return to the state competition for her diving, which she achieved last year.
The Girl's Swimming and Diving team creates a community of close-knit girls by spending quality time together outside of practice, like on the buses as they endure the trek to their meets. This bonding is what gets the girls pumped and energized for their meets.
"To get pumped up our team has a lot of cheers that we do on the bus ride over to meets. We also have some cheers that we do at the meets along with just general cheering for our teammates as they do their events. One of our cheers is really fun. We borrowed it from the Mighty Ducks and it's just basically huddling and chanting 'quack' gradually louder and louder. We use that cheer because the mascot of the Sparks is a rubber duck," Lanz said.
"
I make sure to show my enthusiasm for the sport at all times which gets the girls excited"
— sophomore Abby Lanz
In addition to Lanz, sophomore Michaela Polley enjoys her time with the team. She also assumes a leader role in the pool since she is one of the older girls on the team. Polley describes the community of girls as being supportive.
"I enjoy spending time with the team and the tight community we have. I know the other girls on the team really well and that helps me when I am leading them," Polley said.
Lanz agrees with Polley that the Girls Swimming and Diving team is a positive place for them and all the girls involved, and she continually tries to bring joy to her team.
"I love the community that comes with swimming and diving, because there's so much support. I make sure to show my enthusiasm for the sport at all times which gets the girls excited," Lanz said.
The girls' big meet against St. Paul Central will take place Oct. 13 and 7:00pm at St. Paul Humboldt High School.
About the Contributors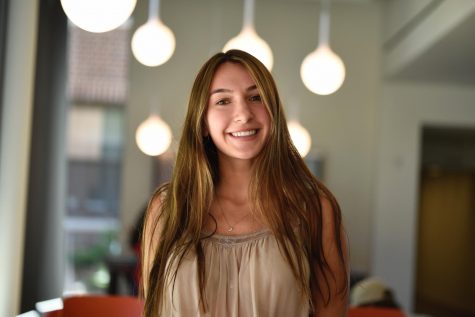 Mimi Geller, Director of RubicOnline
Mimi Geller is the Director of RubicOnline. This is her fourth year on staff. Mimi believes that high school journalism connects people by sharing their...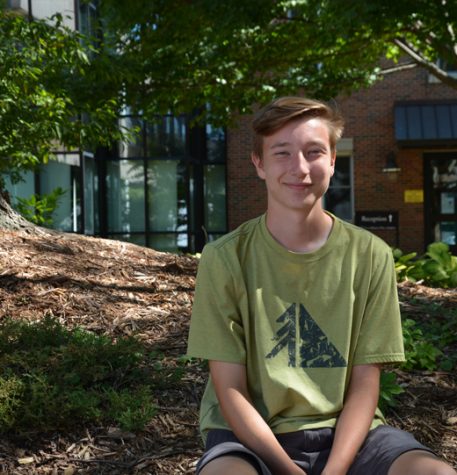 Javier Whitaker-Castañeda, The Rubicon, Editor-in-Chief
Javier Whitaker-Castañeda is the Editor-in-Chief of The Rubicon and a senior at St. Paul Academy and Summit School. Outside of The Rubicon, he is very...