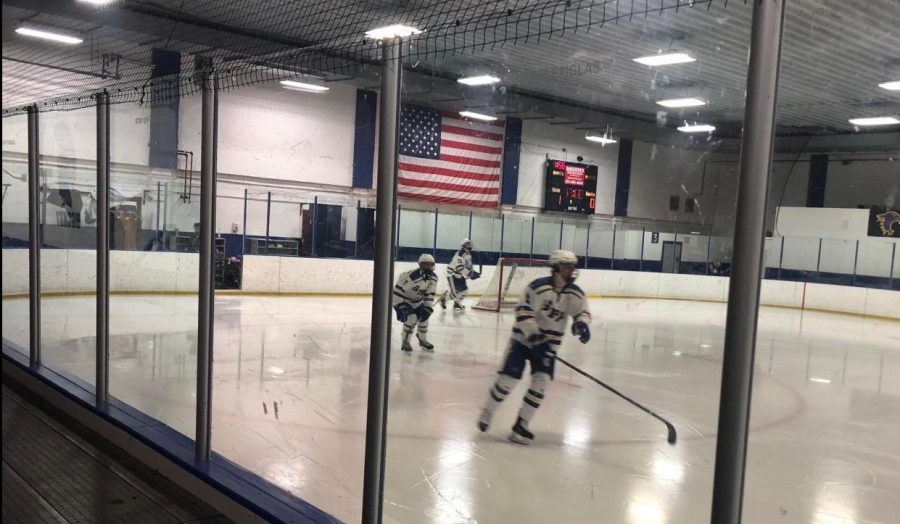 Annie Bottern
Jan. 12 came with a packed stadium and a win for SPA's Boys Varsity Hockey. The team has been somewhat successful so far this season with a record of 8-8, and a number of star players. One being senior Nolan Gifford, who scored two goals throughout the night and is always looking to bet his current personal goals.
"It felt great to score twice in this game especially since we had such a big crowd, and I always try to score at least once in every game. I love Saturday games because we always get a lot of fans and I have the whole day to get ready for the game." Gifford said.
Their next game is against Northfield on Jan. 15 at 7:15 p.m. at Northfield Ice Arena.
SPA vs. Johnson – Curated tweets by TheRubiconSPA