Getting real about BeReal
Ever wondered what your friends are doing at 4:13 p.m. on a Thursday? Take your daily BeReal to find out.
In the age of photo editing and carefully constructed social media profiles, the BeReal app has taken the SPA community by storm. Every day, at a random time, the app sends out a notification for a two-minute window to post a candid picture, telling users, "It's time to BeReal." As the time counts down, users simultaneously capture a photo from the front and back camera of their phones. Whether in bed, doing homework, or having a midday cry, they're prompted to share an unedited photo of themselves and their surroundings.
Though the French app was developed in 2020, BeReal didn't rise to popularity until mid-2022. So, what led to its No.1 ranking on the App Store years after it first came out? The answer is simple: authenticity.
"
The app's main appeal is that the user's experience is as real as they make it.
The app's main appeal is that the user's experience is as real as they make it. If a user chooses to wait to take their photo until they are with friends or doing something "worth" posting, it notifies others of how many hours late they posted, using shame as an incentive to be on time. Users can also see how many times their friends opted to retake their pictures.
In addition to avoiding the dreaded "7 hours late" timestamp with their photo, users are also motivated to post on time because they must post content in order to interact with content. Only after their picture has been uploaded can users react to other pictures with a live photo called a "RealMoji" or just see what their friends are up to.
"It is the most authentic social media app," junior Ethan Carter said. "You really get to see what people do in their lives outside of school and not just trips, but things like going golfing or cooking."
Capturing candid moments like these was something that senior Alex Armada found particularly enjoyable during his time working at Sea Salt Eatery this summer. "[My boss] wanted everyone at our restaurant to get the app and connect with each other. When working, someone would yell, 'it's time to be real!' and everyone would pull out their phones to take their pictures," he said.
In addition to connecting with others by including them in their photo, users can also accept and deny friend requests to curate a community they feel comfortable "being real" with. However, BeReal includes an additional feature that takes off the pressure: there is no follower count, just a private friends list that only users can view. Tracking the like or follower count on social media platforms like Instagram has become such a common practice that separate apps have even been developed to report statistics about a user's quantitative popularity or go as far as to notify them when they lose a follower. The absence of this from a user's BeReal profile eliminates the risk of forming an obsession with these little numbers that can lead to negative impacts on self-esteem and mental health.
"There are no filters, no ads, and no followers. It's popular because [..] this is a very new experience for social media," Carter said.
Each photo is visible to friends on the app until the BeReal notification comes the next day. Old photos can then only be seen by each user in their "memories." Flipping through this personal archive after posting every day on the app for a few months creates a similar nostalgic experience to the 1 Second A Day app, where users film a one-second highlight of their day to be compiled into a longer recap video.
The post-once-a-day model also prevents the app from being a time suck. Because everyone posts simultaneously, there is no anxiety over missing content, and users receive notifications of late posts, so they can quickly tap into the app to see what their friends are up to.
"Even though BeReal is definitely the app that I like the most right now, it doesn't really impact my screen time that much every day because it only takes a few minutes to scroll through the feed and leave a few reactions, which I really like. It's a very simple and fun," sophomore Liza Thomas said.
As the school year continues, it is important to keep SPA's photo policy in mind when using this app. According to the Upper School Handbook, students must have an individual's affirmative consent to take their photo at a school-sponsored event or on school grounds. Any photo shared on social media with the intent to harass a member of the SPA community is also prohibited, regardless of whether or not it was taken at school or at a school-sponsored event. Students must ensure that anyone featured in their photos is aware that a photo is being taken and consents to it being posted on social media. Being safe and respectful to others online is more important than being real.
Leave a Comment
About the Contributor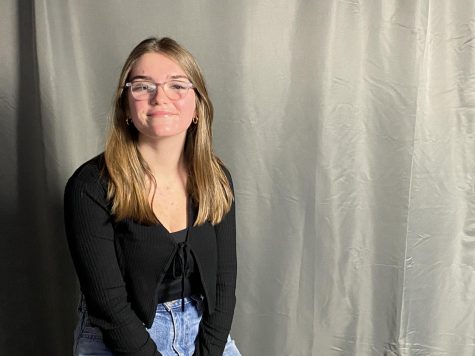 Ali Browne, Production Manager
Hi! I'm Ali Browne, and I'm the Production Manager for RubicOnline. This is my third year on staff and in the past, I have been the feature editor and...