Freshman Phoebe Pannier takes on NaNoWriMo
Writing a novel seems like a daunting project, taking years of hard work. But for freshman Phoebe Pannier, it's going to take 30 days precisely.
Pannier is one of over 300,000 people participating in National Novel Writing Month, or NaNoWriMo. Those who take on the NaNoWriMo challenge try to complete a 50,000 word rough draft of a novel over the course of November, writing about 1,667 words per day. Of course, it isn't easy. "I still don't really know what I'm writing about," Pannier said. "I'm 21 pages in–which doesn't actually sound like that much, but it's been taking a while–and I still don't have a plot or anything."
But Pannier's 21 pages are precisely what NaNoWriMo writers want: not a polished masterpiece, but a rough draft that they can revise later. "I think the goal is mostly just to get all your ideas down," Pannier said. "Sometimes… the hardest part of writing is just starting and getting all the main ideas and points down," she added. But one month of toiling can be worth it; several well-known novels have been published as a result of the project, including Sara Gruen's Water for Elephants, Erin Morgenstern's The Night Circus, and Marissa Meyer's Cinder.
Leave a Comment
About the Contributor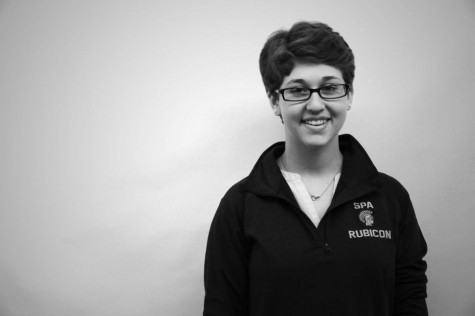 Netta Kaplan, Managing Editor
Netta Kaplan is a junior at St. Paul Academy and Summit School and the managing editor of The Rubicon. She has prior experience on staff as both a Copy...