French Exchange students return home
In the first half of this year's French exchange, students from France got the chance to immerse into Twin Cities culture during their stay in Minnesota.
The purpose of the exchange is to let St. Paul Academy and Summit School students "really understand why [they've] been learning the language for all these years," Upper School French teacher Aimeric Lajuzan said. He hoped that this visit from French students, paired with the trip to France during spring break, will renew students' interest and encourage them to be more involved in French language and culture.
In the week preceding the exchange student's arrival, Lajuzan went over several aspects of French culture with his students, such as the French school system. He looked forward to having his students "being able to discuss all of these things with the students that are coming," he said.
A total of 53 French exchange students arrived in the evening of Oct. 26, and left on Nov. 7th. Before coming to Minnesota, they stayed in New York City for several days. They were from Lycée Saint-John Perse in Pau, a city on the north of the Pyrénées mountains famous for being the birthplace of Henry IV of France. The exchange students were split among SPA, Minnehaha Academy, and Mounds Park Academy, with SPA hosting 25 of the students.
Two days before spring break, several SPA french students will leave to go to France to visit for two weeks. SPA students will spend a few days in Paris before arriving at Pau and seeing Lycée Saint-John Perse.
"Having the students come here is a way to repay the favor for them hosting us [in the spring], and also a way to bring [France] a little bit here," Lajuzan said. He hoped that SPA students would see "how it's not just about reading books but it's also communicating and having fun."
While here, the French exchange students visited several iconic Minnesotan sites, such as a corn maze and pumpkin patch in Stillwater, the Minnesota History Center, the State Capitol, the Mall of America, and the Walker Art Center. They attended the Upper School Halloween Dance and shadowed their hosts for a day.
The exchange students and hosts also saw an NBA game together. "Basketball is popular in France, so American basketball is like the Holy Grail," Lajuzan said. The students were also able to experience Halloween and Election Day.
Lajuzan enjoyed being a tour guide. "Taking the [exchange] students around… and seeing their reaction and all that and pointing out different things–I love that, it's just so fun," he said.
Plans for the second half of the exchange are already underway.
About the Contributor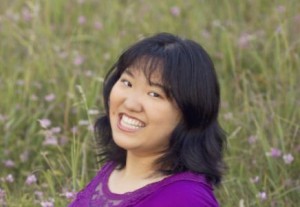 Lucy Li, Online Editor in Chief and Print Managing Editor
Lucy is a senior at St. Paul Academy and Summit School. Previously Cover Story Editor last year and SciTech Editor the year before, she is now Online...