Free tampons make it to girls' bathrooms
Tampons. Tampons. Tampons. It seems that tampons came up more than they should have on the Upper School Council's to-do list this year. In the Middle School, the girls are set up for years with tampons in the school bathrooms. But in the Upper School, until last week, the girls had nothing available for them. Having feminine hygiene products available to the entire St. Paul Academy and Summit School community may seem like a simple request, but it took over a year of hard work to bring them to a single bathroom.
So what possible problems could people have with this request that made it take this long? According to senior USC Representative Neerja Thakkar, the issue was put on the back burners of everyone's minds. Between revising the dress code and organizing speaker day, tampons didn't take priority.
"Boys in USC weren't dismissive of the issue, but they also didn't prioritize it, and it was clear they felt awkward talking about it," Thakkar said. "Issues like this are just one reason we definitely need more female representation."
Thakkar joined USC in May of her junior year. "There were no tampons in the bathrooms and a lot of girls including myself wanted them, so part of my platform was about getting them in the bathrooms," she said.
Many of the other girls on USC agreed that it was a problem they should work on this school year, according to Thakkar. "So for a few months in second semester, a couple people from USC — pretty much always girls — would go talk to the Dean to ask about the tampons every few weeks and he always told us that he had put a request in and reminded [maintenance]."
About the Contributors
Meghan Joyce, Chief Visual Editor
Meghan Joyce serves as the Chief Visual Editor for The Rubicon. Meghan is a senior at St. Paul Academy and Summit School, and this is her third year...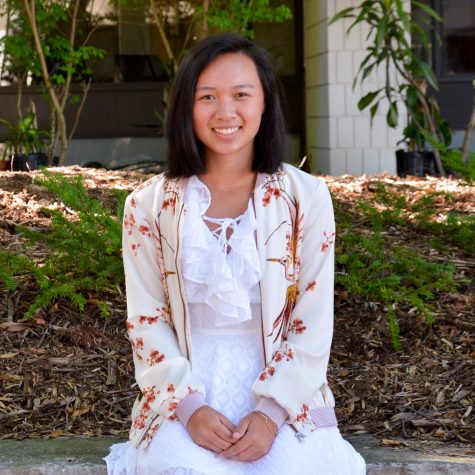 Diane Huang, Director of RubicOnline
As Diane Huang enters her senior year at St. Paul Academy and Summit School she also settles into a familiar, yet newly titled role as Director of RubicOnline....