Fourth principal search in five years begins
Although the spring semester has just begun, the search for a new US principal is well underway. The selection process, led by Head of School Luis Ottley, began with the posting of the employment listing which occurred before Winter Break.
The US Principal Search Committee, comprised mostly of US faculty and a few administrators, is responsible for interviewing the candidates. From the initial pool of applicants, a handful of finalists will be selected to undergo further interviews. The committee has not yet begun interviews, but has already met in preparation.
US Academic Dean Tom Anderson, though not a part of the Principal Search Committee, is familiar with the process and will have the opportunity to talk with some of the candidates. Anderson has worked closely with three different principals over the past three years.
"Continuity in these sorts of positions is good for everyone," he said. "But it's also a reality that people often take these roles with ambitions to move on. So it's not a surprise that there's been some turnover. I've really enjoyed all three people that I've worked with, and they've all brought important things to the school."
Anderson believes that a strong candidate would be someone with a specific vision. "I think that the experience of the pandemic has made us ask a lot of questions about school and education and what a high school should be," he said. "We've been thinking a lot about the relationship between academics, extracurriculars, and students' mental health. Diversity, equity, and inclusivity issues have also risen to the forefront over the last few years. I think that someone who has done some thinking around that and has some ideas about how to bring those disparate strands together would be a strong candidate."

Anderson views the role of the principal as intertwined with the future of the school. "Ultimately, the principal is kind of the face of the Upper School. They're the most obvious person to reach out to when there's a bigger question, when you're thinking about the big picture," he said. "The principal was the one who is the chief vision articulate, the person who has to be able to help everyone stretch toward that more idealistic vision while not undercutting who we are right now."
Senior Soren Miller has seen three different principals in his four years at SPA. Although he will graduate soon, Miller expressed interest in the search process. "I think that the connection between the principal and the student body is an important aspect of school culture," he said. "The last few principals have done a really good job at being involved and I hope to see the same from the new principal."
Junior Halle Cowgill had a similar opinion. "I feel like a really big aspect of what makes a good principal and what makes them memorable is looking to connect with the community."
"
I feel like a really big aspect of what makes a good principal and what makes them memorable is looking to connect with the community."
— Halle Cowgill
Neither Cowgill nor Miller believed that the rate of replacement had a large impact on their student experience.
"It would be great if the next principal would stay, but I can't say the turnovers have significantly affected me," Miller said.
"[The turnovers] keep things exciting. [I'm] always looking to meet new people, so that's fun," Cowgill said. "But I can see how it could be chaotic within the administration."
Anderson suggested that the students can do a lot to help with the transition process. "It's important for us to assume goodwill and know that someone could have ideas that might not be familiar or comfortable," he said. "I would hope that the students can see whoever comes in as someone who can be an ally for positive change."
Leave a Comment
About the Contributors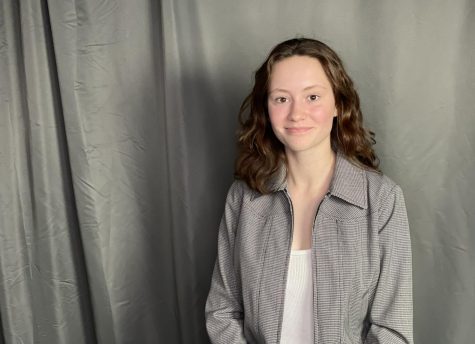 Maddy Fisher, Editor in Chief
Hi! I'm Maddy Fisher, the Editor-in-Chief of The Rubicon. This is my fourth year on staff, though I missed the fall of my junior year to attend a semester-away...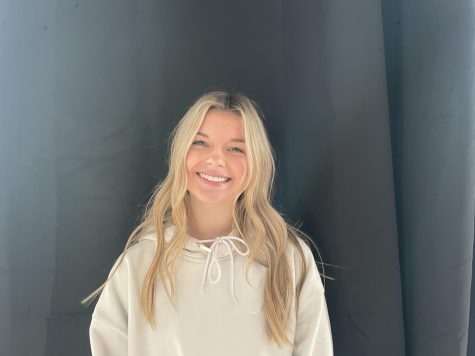 Hazel Waltenbaugh, News Editor
Hi!! I joined The Rubicon as a Sports Editor during my sophomore year. Junior year I started as the News Editor for our print section, and for my senior...