Flappy Bird both frustrates and entertains
Watch out, Candy Crush–there's a new game in town. The latest mobile gaming craze? Flappy Bird, an app with a fairly simple premise: tap on the screen to flap the wings of a bird and fly while avoiding obstacles. Made by .GEARS, an independent game developer based in Vietnam, the game has simple graphics: a sort of retro style animation reminiscent of early Mario games. But the main allure of the game isn't the animation or even the fun of it; it's the difficulty. Flappy Bird is notable for being incredibly frustrating, and many users have a high score in the single digits.
"I believe it is a very fun and addicting game, but if you have anger or time management issues, you should probably not download it," junior Tyler Seplak said.
Despite the difficulty, Flappy Bird's popularity has skyrocketed as the most-downloaded free app on iTunes (Candy Crush is nineteenth) and is in the top twenty for Android.
Here are some Twitter reactions to Flappy Bird from students:
Do you ever just feel like pic.twitter.com/UwBbOxB5XK

— sabrina (@heressabrina) January 26, 2014
Can't get past 1 in Flappy Bird so I threw my iPod and this happened #badluckRoss pic.twitter.com/5LnuAoeHmK

— Ross Kirby (@RossKirby99) January 26, 2014
Killin' it pic.twitter.com/ao69KyWV2T

— KRSTN (@KRSTNRNQST) January 27, 2014
Try playing flappy bird with your nose, its a good time

— KRSTN (@KRSTNRNQST) January 26, 2014
Flappy bird is going to destroy me…. But hey I just beat my high score! #keepplaying

— Claire Ristau (@c_ristau) January 25, 2014
rt if flappy bird ruined your life

— Catherine Johnson (@c_johnson44) January 26, 2014
I start doing productive things and then all of a sudden I'm playing flappy bird and I'm angry and I don't know how I got there

— anna maneater (@annamatenaer) January 28, 2014
Leave a Comment
About the Contributor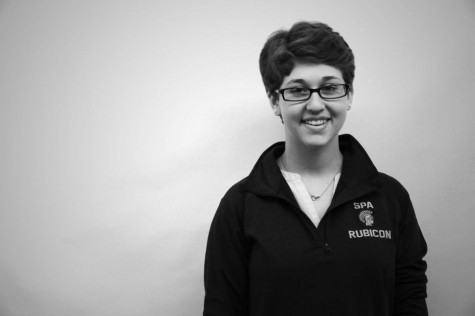 Netta Kaplan, Managing Editor
Netta Kaplan is a junior at St. Paul Academy and Summit School and the managing editor of The Rubicon. She has prior experience on staff as both a Copy...