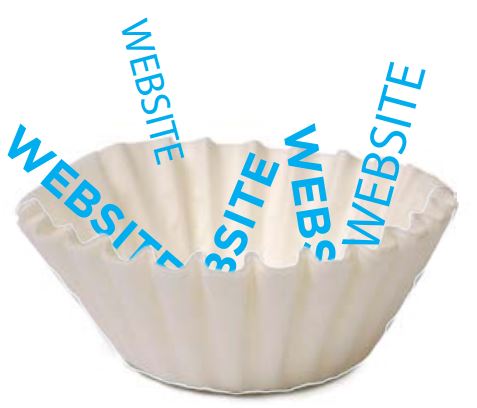 Paul Watkins
By now, it's something St. Paul Academy and Summit School students have gotten used to. Some websites are accessible on the school's internet connection, some aren't. But do students ever stop to question "how?" or, more importantly- "why?"
According to Upper School Technology Coordinator Chris White, "We don't decide on particular websites [to filter], we pick categories of things we allow or don't allow." White is the primary voice in such decisions, but sometimes administrators are involved as well.
"Sometimes things get mislabeled, so I look into it," White said. White is the liaison between the student body and the faculty that actually manages SPA's technology. Students come to him when they would like access to a certain site, and he is very willing to make adjustments whenever needed. White says he gets about three requests a month from students wanting to access certain websites.
"One of the reasons I came here is because it's open. In many schools everything is blocked permanently—Facebook, YouTube, Twitter," said White. At SPA, all of those websites have in the past been off-limits, but now are available, providing students with freedom, but also responsibility. White said that Facebook is no longer filtered because "we're trying to teach students to manage their time and not go on during the day." This method doesn't always work—in the past students escaped some restrictions by adding an 'https' in front of the URL of whatever site they wanted access to, encrypting the traffic and making sure SPA's servers didn't see what website is accessed.
While students are readily able to access once-filtered websites, only needing to have a brief conversation with Mr. White or Mr. Hughes, YouTube videos (filtered with Safety Mode, an optional YouTube constraint most often used as parental control) are a source of frustration for students. "When I am on my school email account I run into a bunch of blocked [videos] which is really frustrating especially if I know that the video is not inappropriate," said sophomore Lea Moore. "When this happens I usually just switch into my personal email account because it doesn't have as strict blocks as the school accounts have, however that takes extra time and is really frustrating."
"What's the point of having YouTube not technically blocked if all the videos I actually watch are blocked?" asked freshman Ellie Findell. She "[runs] into one of the blocked websites almost every day," and said, "I don't want Netflix, Pandora or Instagram to be blocked. I often want to get a break from studying, and then I can't."
Freshman Jonah Harrison agreed. "It's kind of annoying when [the access denied message] shows up, even when it's not something that's bad for school. I want the YouTube restrictions to be gone, and Netflix unblocked."
YouTube has recently faced complaints about Safety Mode blocking "completely innocent and desperately needed videos," according to David Gardner, writing for The Waking Times. YouTube relies on users to flag inappropriate content, meaning that many censored videos are completely subjective. YouTube itself says that "while it's not 100 percent accurate, we use community flagging, age-restrictions, and other signals to identify and filter out inappropriate content."
Google, YouTube's parent company, also filters search results they deem to be inappropriate using a system called SafeSearch, enabled on SPA Google accounts. Although Google can't block the websites themselves, blocking the search results leading to those sites is good enough in most cases.
A recent change in SPA's filtration system means that most categories have lightened their restrictions on sites. This means that students are able to access sites previously blocked, like Pandora or Instagram. The change also lets SPA block sites encrypted with TLS or SSL, which makes the 'trick' of prefixing 'https' to a URL obsolete, and making it harder to circumvent the filter. Even though SPA's filter ultimately helps with students avoid distractions, the frustration wrought thanks to the website filter censoring clean sites can be prevented easily by both students and staff.