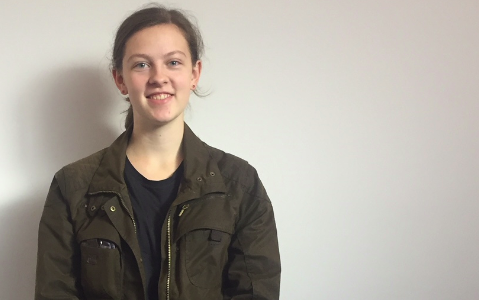 Tristan Hitchens-Brookins
As fall sports come to a close, the fencing captains have begun thinking about the season and what it will hold. Captain Sabrina Rucker explained her hopes and goals on what she wants the season to include. 
"I want more girls to join fencing and I would also say my hope is to have enough people to compete for all of the weapons. We have great players, and it would be amazing if, along with our great players, our backups could be just as great," Rucker explained.
A more diverse team and the numbers to compete are what Rucker desires and will strive for this season. Since last year, the fencing team has lost many players, but a number of great players are still returning. Rucker believes the turnover should not be a problem.
"I am completely confident that the season will continue normally," Rucker said.
While losing many athletes may hinder the current captains for other sports Rucker is ready for the season.
Designing the team gear comes as a perk for many team captains. Rucker had the opportunity to help choose the gear this year, is excited to show the gear off to everyone.
"I am looking forward to the fencing hoodie this year, we have never had one to my knowledge," Rucker said.
This winter the fencing team wants to get the word and knowledge out on fencing.
"We have been planning a lot of ways to publicize fencing. I plan to make announcements before senior speeches and have a blue sheet announcements as well," Rucker said.
With the student body having an overall lack of knowledge about fencing meets and locations the team will be more public about their meets in order to get the word out there.