Familiar faces: seniors recall memorable substitute teachers
As the class of 2019 prepares to graduate in a few months, many of them are beginning to look back at the peers and teachers that positively shaped their experiences. For some students, certain "iconic" substitute teachers also hold a special place in their memories of high school.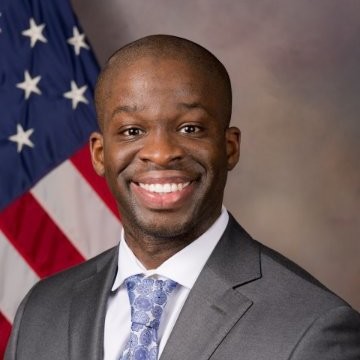 Mr. Tola Atewologun
Mr. Atewologun (known by students as Mr. Tola) was a history substitute at SPA but now lives in Seattle, WA with his family where he teaches full-time. According to an article by The Columbian, "to his students, who call him Mr. Tola, Atewologun is someone who understands how to navigate the real world, with all its barriers and biases. A son of Nigerian immigrants with roots on the East Coast, he wears fine suits with his name stitched into the lining."
"Mr. Tola was a history substitute we had during our sophomore year, I think, and he was a really good storyteller. He was able to put what we were learning in class in the context of his and our own lives and essentially teach us through personal stories. He also treated us like adults, which is something that many teachers, especially substitute teachers, don't do with high schoolers. So I guess he was so iconic for me because he was able to captivate the kid in me through storytelling and the adult in me through practical philosophy and application," senior Isaac Fink said.
Señor Mike
"He had the most iconic beard and rainbow poncho, and he was just super fun to have in Spanish class," senior Adelia Bergner said.
"[My friends and I] were volunteering at the bike classic during sophomore year and we saw him zoom past us on his bike. When he saw us he stopped and turned around just to enthusiastically say hi to us, and then he went back to biking," senior Jenny Sogin said.
"He was my ski coach and he used to carry around a thermos of hot chocolate for everyone on the ski trails. Also, his beard and mustache used to frost over on those ski trails so he would look like some snow creature," senior Peter Moore said.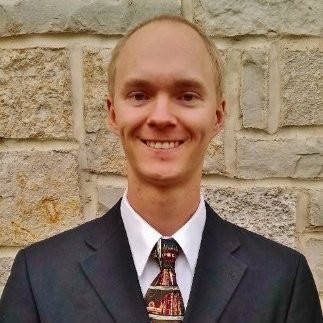 Dr. Carson Koepke
Mr. Koepke was a substitute teacher at SPA and is currently earning his doctorate in Medieval Studies from Yale University. According to Yale's Medieval Studies website, "Carson Koepke received his BA from St. Olaf College and an MA in Medieval Studies from the University of York.  He wrote his Master's thesis on gender and morality in the Waltharius, an early medieval Latin epic. His research interests span the topics of medieval poetry, classical reception in the Middle Ages, the interchange between Latin and vernacular texts, exchanges between Carolingian France and Anglo-Saxon England, and the history of Latin scripts. Current projects include the development of a digital typeface for Tironian notes, a system of Latin shorthand, and an introductory handbook on them."
"Mr. Koepke has taught my Biology, Calculus, Spanish, World History 2 and Chemistry. I remember how he'd come into all these different classes and just let us know that if we had any questions about what we were learning we should not ask him because he probably wouldn't know the answers. Oh and also he subbed our World History 2 class right at the beginning of the year when we were talking about Medieval Europe and he was so excited to teach that class because he majored in Medieval Studies. Actually, I think he specifically majored in the art of the dark ages, except there was just not much art during the dark ages so I don't really know what he studied in college," senior Gemma Yoo said.
Mme. Danielle Setness
Mme. Setness, originally from France, is a current substitute teacher at SPA. The student in the quote below had Mme. Setness when she was Mme. Kerman's maternity leave substitute last year.
"Mme. Setness taught both German and French classes, but she couldn't speak English that well so it was a really interesting dynamic in class where all the students would speak in English and she would tell us to stop messing around in French. Suffice to say we did not get a lot done in those classes, but even though we couldn't understand her most of the time she made class really fun for us," senior Peter Moore said.
"
Even though we couldn't understand her most of the time she made class really fun for us."
— Peter Moore
Ms. Elizabeth Fontaine
Ms. Fontaine was a substitute teacher at SPA during the school year of 2017-18 and was one of Mr. Shulow's paternity leave substitute teachers. She directs a program called College Readiness Academy and teaches courses at St. Catherine University.
"We had Ms. Fontaine last year when my history teacher was out on paternity leave and she was definitely memorable. She had us do these stretching and breathing exercises at the beginning of class and it was kind of weird but really funny. She also introduced us to some rap videos about historical events in US history so that was pretty… interesting. I probably remember her not for what she taught us in class but for the kind of person she was and how much fun our class had doing things that were completely unrelated to the course material," senior Bailey Donovan said.

About the Contributor
Nitya Thakkar, Aureus Editor in Chief
Nitya Thakkar is the Aureus Editor in Cheif on the RubicOnline staff. This is her third year on staff. Nitya thinks that journalism empowers people by...