Facebook fined $14.25 million, required to adopt changes in hiring system
On Oct. 19, Facebook made a compromise to the U.S. government to pay up to $14.25 million fines to settle employment discrimination claims. Facebook was found to have hired disproportionately more foreign workers than domestic. Nearly $4.75 million out of the $14.25 million civil fines would go directly to the government, with the rest compensating the "victims of Facebook users."
This was first brought to attention in December of 2020 by the Justice Department. They pushed America's top technology companies to hire more Americans and to tighten requirements in receiving H-1B visas. This temporary visa card allowed highly educated foreign professionals to work in certain occupations, which included working abroad. It was documented that many U.S. tech companies hold top positions for H-1B visa cardholders.
With this movement, Facebook was sued for violating the most significant civil penalty and a monetary award that the Civil Rights Division has seen in its 35-year history of the Immigration and Nationality Act's anti-discrimination provision. According to the Department of Justice, the reasons behind this were in the interest of "protecting U.S. worker initiatives."
"
It seems that Facebook had this coming for a while because of how they were unjustly treating US workers."
— Humza Murad
Having the government inspecting Facebook for nearly two years, it was discovered that Facebook favored H-1B visas and other immigrants over qualified Americans in" around 2,600 jobs. "In my opinion, it seems that Facebook had this coming for a while because of how they were unjustly treating US workers," sophomore Humza Murad stated in one interview.
On the other hand, Andy Stone, Facebook's spokesman, argued that they already "met the government standards." Stone continued, stating that increasing H-1B visa workers will only benefit the company and allow Facebook to move forward. "These resolutions will enable us to continue our focus on hiring the best builders from both the U.S. and around the world."
Facebook eventually agreed with the Justice Department to better advertise job roles and make it easier for U.S. workers to access then apply. This change would thus provide more opportunities for U.S. workers while balancing civil justice and technology development.
Leave a Comment
About the Contributor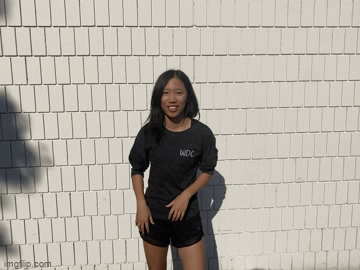 Rita Li, Podcast Editor
Rita Li (she/her) is the Podcast Editor of RubicOnline. Rita enjoys dance, and she also likes to play tennis. An interesting fact about Rita is that she...