Finals canceled during distance learning
Head of School, Bryn Roberts announced on Apr. 17 through a school-wide email that SPA was expecting not to return to school for the rest of the 2019-2020 school year. Information about grading and exams for the rest of the school year, was released by Dean Anderson through another email on April 25.
According to the email, SPA will not hold final exams for the second semester.
Instead, "teachers and teaching teams may give capstone assessments (tests, papers, or some other project) or unit tests during the final days of the semester as they see appropriate," Anderson wrote. Teaching teams consist of a group of teachers who all teach the same core class, and therefore will be working together to make a cohesive testing and grading system for distance learning.
Any "capstone assessment" will be counted within the quarter 4 grade, not as the separate exam grade that SPA has used in their grading system.
Because Distance Learning was a disruption to the school system that students are acclimated to, Dean Anderson noted that "departments and teaching teams are working to determine the most appropriate balance of the quarter grades in that semester average."
US teacher Ms. Lincoln said, "[As far as quarter grades go,] the biggest gap we can do is 40% for one quarter and 60% for the other. Anywhere in the range from that to compltely 50/50." Ms. Lincoln sees the increase in "wiggle room," as an advantage, because, she said, "if [students are] really struggling with [the class], not really understanding and needing that one-on-one time, we have influence over the weight of the quarter to benefit them, especially helpful in distance learning."
Sophomore Ruth Mellin said, "Yeah, I like the idea of like a capstone project, except like none of our teachers have talked about it yet, so I have no idea what that's gonna look like for each class."
However, teachers found out about the lack of finals only 5 days before it was announced to students on April 25, so they have not had much time to prepare what their end of the year "capstones" will look like for their classes.
Ms. Lincoln said, "We just found out on Monday morning. We're not very far ahead of the students." Ms. Lincoln noted that teachers will also be required to switch to Google Classroom, which will be a learning curve for her and other teachers who up until now, have used Veracross.
Junior Gavin Kimmel is looking forward to the new system. He said, "I am personally really glad that we don't exams. I can't imagine a way that eams would work and I think that at-home projects are a really good and fun way of making the most out of a crappy situation. I'm really looking forward to these projects as well, which is something I can't say I would feel for exams."
Leave a Comment
About the Contributor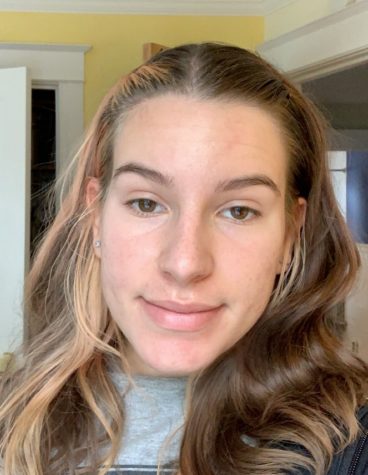 Lucia Granja, Social Media Manager
Lucia Granja is the Social Media Manager on RubicOnline. This is her second year on staff. While staying home, Lucia has been watching shows, listening...