Early 2000s trends that are making a resurgence in 2021
Up until now, they haven't been reconstructed like 90s and 80s fashion was. That has changed recently with how there are many new trends that resemble y2k fashion.
As all fashion trends come and go with time, there has been a recent resurgence of old fashion trends that have been making a comeback. While there are some new and modern aspects of these trends, a lot of it has deep roots in y2k and early 2000s fashion. Y2k stands for year 2000, and it represents the time when the millennium was changing, and there are very unique trends that emerged from that time. Up until now, they haven't been reconstructed like 90s and 80s fashion was. That has changed recently with how there are many new trends that resemble y2k fashion.
Track suits
Despite athleisure getting popularized in the 60s, fashionable tracksuits were one of the biggest trends in the early 2000s. With paparazzi catching shots of celebrities in casual wear, tracksuits became less recognizable as athleisure and more as glamorous off-set fashion. One icon that made the look super recognizable was Paris Hilton and her plethora of bedazzled and/ or high-end Juicy Couture tracksuits that were not designed to look like you were going to the gym. While these went out of style by the late 2000s, they have been recently coming back in style with modernized matching sets. While Juicy Couture specifically hasn't made a comeback, tracksuits are definitely having their comeback in the fashion scene.
Big sunglasses
Large and dramatic sunglasses were a vital accessory in an early 2000s fashion look, to the point where they were excessive. Since glamorous and flashy looks were very in, having bedazzled or excessive glasses were popular. However, as we entered the early 2010s, minimalism became the trend with muted ones and smaller and more luxurious sunglasses with less flashy colors. However, as all the trends do, the large and flashy accessories are making a comeback, as many celebrities have been considering sunglasses as a customizable accessory.
Thin eyebrows
While the pencil-thin brows from the 90s aren't coming back anytime soon, slim eyebrows are definitely having a resurgence after their lack of popularity. Thick eyebrows were so popular for so long, and now thinner brows are becoming a statement against that. They were pushed to everyone, where drawing them on like crazy and getting microbladed was common. As larger eyes and long eyelashes are becoming especially popular, having thinner eyebrows accentuated these features. It's becoming a trend against the trend, and having especially thin brows is a statement against the popularized beauty norm.
Low rise jeans
Hip grazing jeans used to be the only acceptable way to wear denim, thanks to celebrities like Jessica Simpson and Tara Reid. While this trend died out and slowly were replaced by the more body-flattering high waisted jeans in the early 2010s, they still held importance in the fashion scene as they gave a unique silhouette that couldn't be achieved with their high waisted counterparts. As trends come and go, the high waited trend is slowly leaving the scene and low waist is coming back. Many models and celebrities have been seen wearing this style of pant, and now it is coming back to the general public.
Leave a Comment
About the Contributor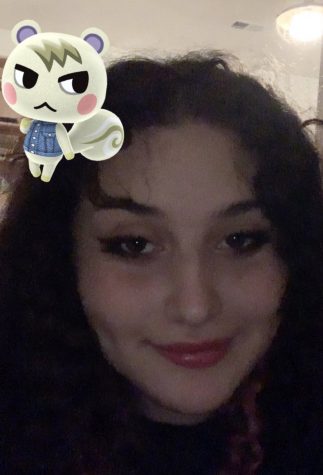 Lara Cayci, Opinion Editor
Lara Cayci has been on the RubicOnline staff for three years, working as a Staff Writer, co-Opinion Editor and Illustrator. While staying home during the...