Drake Arena: the people behind the ice
The crowd cheers as the team leaves the ice, the fans filter out the arena doors, and the night is over…Except for Arena manager Bryce Boreen and assistant manager Chad Jameson whose night ends around 11:00 pm on game days.
Boreen and Jameson are veteran hockey players, and their expertise adds to their perfectionism for Drake Arena.
"
Overall making sure [the ice] is safe is what is most important."
— Chad Jameson
Boreen, in particular, started driving the Zamboni when she was a sophomore playing hockey at St. Kate's. "When I came to Drake, I wasn't just coming to work, I was home," she said, "it was the ice I was playing on, the ice my team and opponents were playing on, so if it was [done poorly] they would let me know."
Boreen's Zamboni driving may have been the start of her career with Drake Arena but she has continued advancing. In July of 2022, Boreen became Drake Arena's first female arena manager.
Game days for the arena crew start the day before "perfecting the ice," Boreen said.
A lot goes into "perfect ice," much more than most people think. "It's not just drive and go," Jameson said, "it's a multitude of things to make it perfect, shaving [the bumps], how much water you add, checking the temperature, watching the boards."
There is such thing as perfect ice but Jameson doesn't believe it has been achieved yet.
"It is one of those things you strive for," he said, "Overall making sure [the ice] is safe is what is most important."
Next on the to-do list for game days is cite managing, usually, Boreen is in charge of eight to nine people on game days whose roles vary from concessions to the net pusher.
After the game ends it is all hands on deck, the staff is in charge of all of the "takedown" after games. Including: taking down the microphones, the nets, and game pucks, cleaning bathrooms/locker rooms, and making sure the arena is all set up for the next day.
"When you come to the rink, the work you see is only the surface of what we do, there are so many different layers that go into managing and operating a rink that even people who play hockey their whole life don't realize," Boreen said.
Leave a Comment
About the Contributor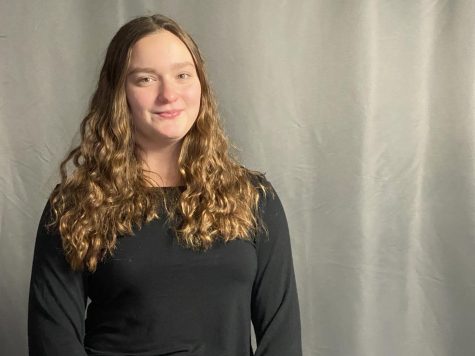 Clara Ann Bagnoli, Sports Editor
Hi!! My name is Clara Ann Bagnoli (she/her). I worked as a Staff Writer for The Rubicon, RubicOnline, and Ibid yearbook in the fall semester and became...