[ALBUM REVIEW] Drake and 21 Savage flounder when creating Her Loss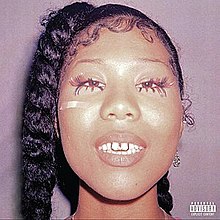 Combining fame isn't the key to success. "21, can you do some' for me? Can you talk to the opps next for me," are iconic lines of the first song, Rich Flex, on Drake and 21 Savage's new album. The album was released on Nov. 4 with much anticipation. Drake (also known as Aubrey Drake Graham) is a Canadian rapper who has previously produced many successful albums including Scorpion, Take Care, and More Life. His most famous song, "God's Plan," was streamed over 1.4 billion times by listeners worldwide.
21 Savage (Shéyaa Bin Abraham-Joseph) is an Atlanta-based rapper who has also released popular albums such as I Am> I Was, Issa Album, and Without Warning.
These two successful rappers were projected to make an equally successful album, and while it made the Billboard Top 200, fans were disappointed. Her Loss consists of sixteen songs with "Rich Flex" being the most popular. It is frequently used on Tiktok to make fun of the dialogue between Drake and 21.
Five of the strongest songs from the album are "Rich Flex," "On BS," "Major Distribution," "More M's," and "Spin Bout U."
Only have time to listen to one? "Rich Flex" sets the precedent for the album with an instrumental clip similar to those used in the introduction of 21 Savage's songs. The song starts out with a conversation between 21 Savage and Young Nudy; then 21 Savage comes in with his first verse. In this song, both Drake and 21 Savage make equal contributions to carrying the song, and with the change in tempo, the song is perfect for listening to in the car.
The album contains graphic language and misogynistic themes; however, the lyrical ingenuity is prevalent, along with the musical excellence. There was too much switching between artists on the album, and it may have been more effective if they had let each other finish a longer verse before switching back to the other artist. The beats are repetitive and change at the same spot in each song, making the rhythms too predictable.
Drake and 21 Savage have very distinct rapping styles and try to adjust to each other to make them fit for each song. Drake consistently includes instrumentals with some vocalizing and 21 Savage comes in with a verse or two … and they both come in with the chorus. Drake then vocalizes some more and each song fades out with some dialogue.
Each song seems to have a set template that became redundant. While a few songs are playlist-worthy, this isn't an album to listen to straight through.
Rating:★★★
Her Loss can be streamed on Spotify and Apple Music.
Leave a Comment
About the Contributor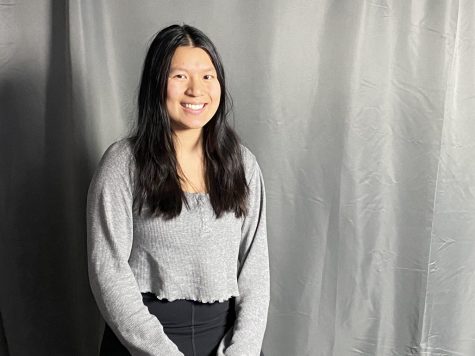 Ivy Raya, Creative Design Webmaster
My name is Ivy Raya. I am currently the Creative Design Webmaster and have been on the Rubicon Online for four years. Previously I was a staff writer,...