Diggs' miraculous touchdown gets the full meme treatment
With 10 seconds left in the NFC semifinal game between the New Orleans Saints and the Minnesota Vikings, the Minneapolis Miracle occurred. Down by 1 point, Case Keenum and the Vikings drove to their own 31 yard line. With seconds ticking off the clock, Keenum saw one of his favorite targets, Stefon Diggs, open towards the sideline. Diggs hauled in the high throw and let Marcus Williams slip underneath him. With no defenders left to stop him, Diggs crossed the goal line as time expired sealing the victory and a trip to the NFC championship game.
Like most events in the 21st century, this play was converted into a series of memes and online jokes within an hour of the reception.
Senior Harry Stephenson saw his first and favorite meme on Facebook after the game, "I went on Facebook to see everyone's reaction when I saw someone put the Titanic theme over the play and it made that TD better with that song."
The video of the touchdown with the classic song "My Heart Will Go On" by Celine Dion was released less than an hour after the game ended. "It was a mix of two great things: Stefon Diggs and the Titanic movie." said junior Lilly Ramalingam.
While many photos of Marcus Williams popped up within the next day from Kent Hrbek pulling him away from Diggs (via the 1991 World Series) to Randy Orton RKO'ing him, the one that has drawn the most attention was the ghost of singer Prince blocking the cornerback.
"It's hilarious, it's the perfect photo of a Minnesota icon helping a Minnesota team win." said sophomore Yona Ketema.
After Prince passed away, the Vikings have been using his popular song "Let's Go Crazy" as their celebration song after touchdowns. The Star Tribune even used the song for their headline Monday morning declaring that the touchdown was easy to describe it three words: "Let's Skol Crazy!"
After the Vikings' last minute victory thanks to Diggs, they will move on in the playoffs to face the Philadelphia Eagles this Sunday in Philly. They will attempt to break their 0-5 record in Conference Championship games since their last Super Bowl Appearance.
Leave a Comment
About the Contributor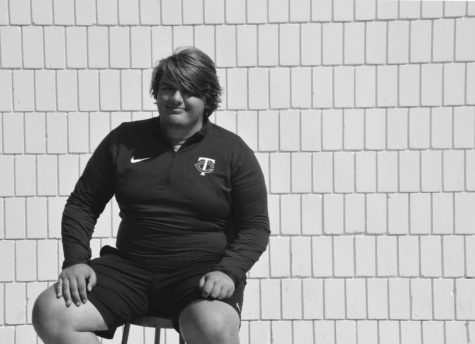 Jake Adams, RubicOnline Sports Editor
Senior Jake Adams, RubicOnline Sports Editor. A member of both the Wolfpack and the Baseball team, Adams is a huge fan of baseball and football. He can...