Departing teachers reflect on time at SPA
As the year draws to a close, seven members of the Upper School staff plan their departure. Though Cari Jo Anderson, Molly Olguin, Chris White, Tom Fones, Jasper Turner, James McVeety, and Rick Johns have all had different experiences, they all impacted the SPA community in numerous ways.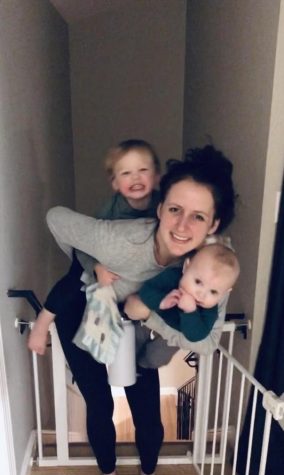 Cari Jo Anderson
US Physical Education teacher Cari Jo Anderson has spent four years working at SPA. For Anderson, her time coaching and connecting with her students has been her favorite aspect of her time in the SPA Athletics Department.
"I love the student connection. The thing that I will miss the most is the connection with the kids," Anderson said.
Anderson feels her growth during her time at SPA has been significant.
"I would say my knowledge of my profession has grown. I feel like the kids I teach always want a little bit more, and so that has challenged me to continue to be certified in personal training and to continue to grow my knowledge and exercise physiology and fitness," Anderson said.
Anderson plans to expand her work in personal training and spend more time at home with her two kids. Her long-term plans include traveling and an eventual return to teaching.
Molly Olguin
US English teacher Molly Olguin has been working in SPA's English Department for four years. Prior to her time at SPA, Olguin had not worked as a high school teacher.
"I'd only taught college. Teaching at SPA taught me how to be a high school teacher," Olguin said.
Olguin's time at SPA has been full of highlights.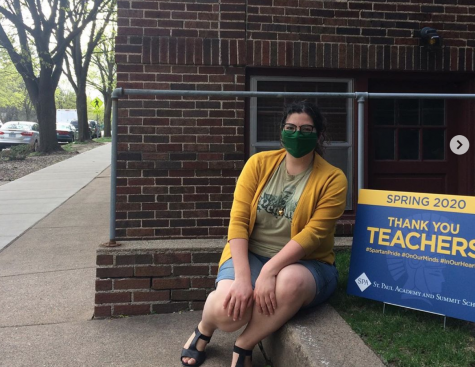 "There have been so many highlights, a lot of them are really small—just like fun moments with my students in class and with my advisees," Olguin said.
Olguin is planning to move to Washington; she's accepted a job at the Bush School in Seattle, an independent school similar to SPA. Though Minnesota was never a part of her long-term plan, she has appreciated her time here.
"I moved to Minnesota kind of out of nowhere, it was an unexpected twist. And it's been a really fun twist. I really liked living here, but I didn't really want to stay somewhere it got to negative 40 degrees on a regular basis," she said.
In spite of the weather, Olguin will miss Minnesota.
"I'm so grateful to my colleagues and to my students over the years, because I've learned how to do the job but also how to have a lot of fun. I really love my students and I'm definitely going to miss them when I go," Olguin said.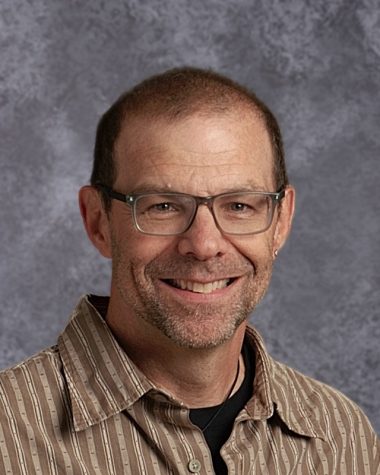 Chris White
US Technology Coordinator Chris White has been a part of the SPA community for twelve years. For White, the changes to the technology program that occurred during his time on staff have been some of his biggest highlights. Though his accomplishments have been a large part of his overall experience, White has also enjoyed his time coaching the soccer team and helping lead the Odyssey trips because they provided him with an opportunity to connect more with the students.
White's experiences in education before SPA were far different.
"I came from a large public school, and so it was a drastic change. There's a whole different vocabulary that's used in private schools, so navigating some of that was interesting. I do consider myself a lifelong learner, so it was a challenge I accepted and I had fun doing that," White said.
White is planning to use his retirement as an opportunity to realize some long-term goals.
"I've dedicated the last 34 years to education and that's been great. And I'll probably still be involved with education in some way shape or form, but it'll be a lot more flexible. The big goal is I want to hike the Appalachian Trail, a 2192 mile trail. That's been my goal for the last eight years," he said.
For White, retirement is all about opportunities. "Retiring is something you look forward to but it's a little weird at the same time because you know you're opening new doors and you don't know what lies ahead. I think I probably have a lot more plans than many people do when they retire. But I'm looking forward to all those new opportunities and to continuing to learn, which was what my career was about," White said.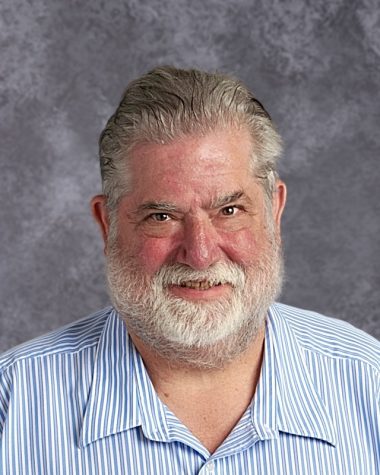 Tom Fones
US History and Social Studies teacher and the Director of Debate Tom Fones has been at SPA for twenty-four years. During his time as a debate teacher, the team has qualified for the state tournament twenty-three out of twenty-four years. Though his accomplishments have been significant, Mr. Fones has especially valued interaction with other members of the community.
"I have loved the casual conversations in the hall. Getting to know who the kids are, you know, just getting to know more of their personalities. And just the fact that basically every teacher and every student is known at the school is known in a way that wouldn't be possible at a larger school," Fones said.
The time Fones has spent at SPA has changed him as a person.
"Until I was 40 or so, I was a lawyer and I was a very different sort of person. I became much more receptive to other people's points of view and I think a better human being by being a teacher at SPA," Fones said.
Though the recent pandemic has limited his options, Fones feels his retirement is well-timed.
"I'm of an age to go. I want to try different things. Unfortunately, because of COVID-19, a lot of my travel and other options like studying law or things like that are a little more limited than they would otherwise be, but like I said I've been here for a long time. And I feel like it's time to go anyway," Fones said.
Jasper Turner
US Mathematics teacher Jasper Turner has worked at SPA for two years. For Turner, the community aspect of SPA has been a significant part of his time on staff.
"The connections with the students and with the faculty have been a highlight for me," Turner said.
Turner has found SPA to be an interesting experience.
"SPA is a pretty progressive institution in a way that I think is really exciting and also challenging. There are many different types of people at SPA, which I think is awesome. There's an incredible breadth of experiences that you hear about sometimes in the senior speeches. I think it's really cool that that exists and also that the kids feel empowered to share all of those stories," Turner said.
Though he is leaving, Turner wants to continue to connect with the community.
"I hope to hear my advisees senior speeches next year if I'm lucky enough to pull that off. I'm kind of eager to see where the students that I've made connections with end up over the next decade or so, because I feel like there are some really special kids," he said.
Turner has accepted a position as the Dean of Faculty in a school in Upstate New York.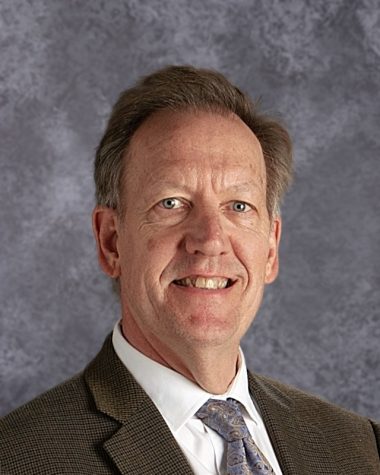 Jim McVeety
US Mathematics teacher Jim McVeety has been working at SPA since the fall of 1981. He also spent twelve years as the Dean of Students from 1986 to 1998. From advisories and senior pranks to time spent working with fellow teacher and mentor Bill Boulger, McVeety has made many memories during his time at SPA. "It was a wonderful place to learn, teach, and grow. There is a flood of memories."
When asked what he loved about SPA, McVeety mentioned the community. "I have loved the opportunity to teach with minimal distractions, the privilege to focus on teaching, and being afforded the opportunity to really forge relationships with all of our students. We have such a wealth of materials and resources available to us and an incredible support staff at the school. There are many people working to optimize the learning experience for students and to support the work of teachers at the school."
While thinking of his retirement, McVeety remembers the first principal he worked with. "I always felt like a torch was passed in terms of the caretaking of the school. I've always felt very responsible to the very first principal I had. I think the school is very close to the kind of school that she envisioned," said McVeety.
Though he will be retiring, McVeety aims to continue to work in education. "I want to continue to work in education to address educational inequality. There are great disparities that have really been highlighted by our distance learning situation. That's work I feel that I have to do."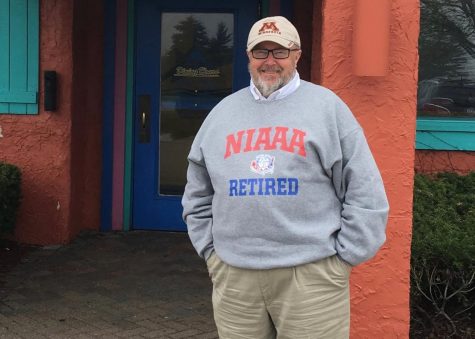 Rick Johns
Interim US Athletic Director Rick Johns retired as the athletic director at Providence Academy in 2019. Though his time on staff has been short, Johns loved immersing himself in the SPA community. Johns has especially enjoyed working with the staff, the students, and their families and has found everyone to be friendly, helpful, and welcoming.
Johns will begin a new position as the Region 4A Executive Secretary for the MSHSL on July 1st, a part-time position that will allow him to stay in high school athletics while accomplishing some of his goals.
Whether they taught math, debate, or any other subject, these teachers all made an impact on SPA during their time teaching. As they move on to other jobs, retirement, or travel, the SPA community will remember good memories and important lessons they taught.
Leave a Comment