Deciding between Punch and Pieology pizzas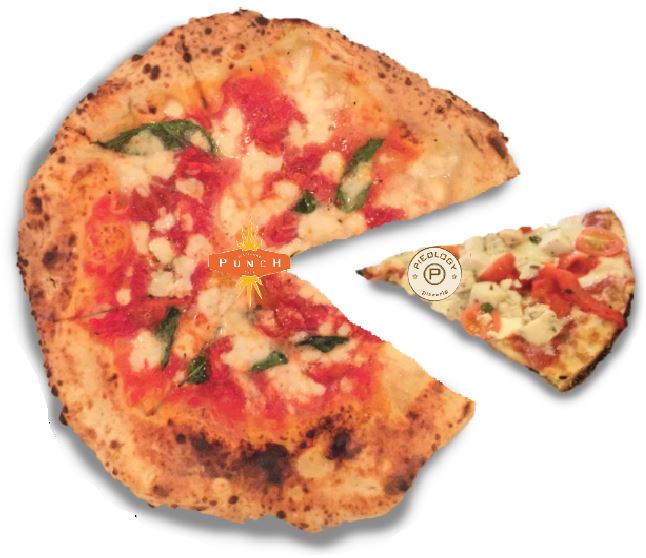 When it comes to pizza, the Twin Cities are full of options. For years, the classic Neapolitan, oven fired pizza Punch Pizza in Highland Park offers has been the go-to restaurant for many St. Paul Academy and Summit School students. But with the opening of the new Pieology Pizzeria in Highland, has Punch met its match?
Sophomore Kate Bond said that Punch is very popular among her friends. "I've never heard someone say they didn't like [Punch]," Bond said.
If you're going solely for the best deal, Pieology is the way to go. The pizzas are around the same size, perfect for one or two people. Pieology offers a build-your-own pizza with unlimited toppings for eight dollars, while Punch's pizzas, around the same size, are nine to 13 dollars, with pricier toppings.
"
[Punch has] traditional Neapolitan pizza in a traditional Neapolitan atmosphere"
— sophomore John Soranno
Pieology also wins in the speed category, living up to their slogan of a "personally inspired pizza in just 5 hot minutes." While Punch advertises that their pizza is done after only 90 seconds in an 800 degree oven, huge crowds tend to slow service.
The pizzas themselves are also quite different. Although Pieology's open flame oven is similar to Punch's famed wood-fired oven, Pieology's crust is much crunchier than Punch's, like that of a flatbread pizza, compared to Punch's chewier crust. "I really like the stove fired crust Punch offers" Bond said. "I always get the Margarita pizza."
Sophomore John Soranno, whose father is co-founder of Punch, said some of his favorites include the Bufalina, the Margarita Extra, and the Palermo. "The fundamentals of the pizza that have to be there are the dough, the tomato, the cheese, the salt, the oil and the cooking of the pizza," Soranno said.
Punch's topping options are more classical and feature specialty items: prosciutto, salami, and anchovy, and fancier toppings like piparras pepper, saracene olives, and their specialty mozzarella di bufala. Pieology toppings include three types of cheeses, seven meats, olives, peppers, basil, and corn. They also offer seven varieties of sauce and a gluten free pizza crust, unlike Punch.
But in salad options, Punch has more variety, with six salad options to Pieology's two, and similar prices. For dessert, Punch offers Izzy's ice cream along with a few other house made desserts. Pieology only offers cinnamon sugar strips.
When it comes to atmosphere, Pieology's is more modern and metallic, comparable to a Chipotle restaurant, while Punch's is more classic Italian, hectic and homey, especially at their Highland location. "[Punch has] traditional Neapolitan pizza in a traditional Neapolitan atmosphere, Soranno said.
Pieology provides a unique pizza experience where the customer builds their own pizza for a fixed price. Those tight on time or money should definitely give Pieology a try. But for a classic Neapolitan pizza, Punch is still the place to go.
About the Contributor
Dianne Caravela, Feature Editor
After spending last year completing Writing for Publication I and II and working as a staff writer for The Rubicon, sophomore Dianne Caravela is super...