COVID-19 changes college admission process
With the outbreak of COVID-19, most of students' lives have been left in a state of insecurity. Day to day classes have been moved online, video-chats became the new normal, and no one really knows what tomorrow, or the next month, or the next school year has in store. While testing has been stalled, and visits have been canceled, students have been left unsure of how the college application process will continue.
More and more colleges are becoming "Test Optional" as SAT and ACTs are being postponed and canceled around the country. St. Paul Academy and Summit School are hosting the June 6 SAT, June 13 ACT, August 29 SAT, and the September 12 ACT to increase the number of testing dates for applying students. "Test Optional" indicates that the college either does not require an ACT or SAT or they offer an alternative test. Director of College Counseling and Academic Planning Mary Hill noted that around two-thirds of SPA's juniors have already taken an ACT and, or an SAT and are waiting for a date to retest. Hill also said that the number of colleges that rapidly became test-optional was striking. She said, "I wouldn't be surprised if, well, half of them will stick to [test-optional].
AP Exam formats have also shifted amid the crisis. Exams will occur in May 2020, be 45 minutes, at home, open-book, and each question will be free-response. More updates will be released in the near future, including an At Home Guide to Online Testing in April by the College Board. Since the exams are online, security will be increased, and test takers should expect to answer validating questions prior to accessing their exam. It is recommended that seniors request their scores be sent directly to the colleges they're applying to when scores are released in July to ensure timely consideration. Colleges are being flexible and may also offer on-campus placement exams or one-on-one conversations with professors to ensure an adequate fit for classes.
"
I wouldn't be surprised if, well, half of them will stick to [test-optional]."
— Mary Hill
The act of experiencing a college first hand is, for many students, a critical factor in their decision. Especially for seniors as they narrow down the colleges that accepted them to the one they will attend. Virtual is the only option that is left for colleges to offer, so many college visits and fairs will be moved to a new virtual format. On Apr. 14, there will be an AIRR-NA Virtual College Fair. Individual colleges will begin an online program for admitted students in an attempt to make up for the activities they would usually offer.
Other adjustments some colleges are making to their applications include pushing the reply date back from May 1 to Jun. 1 to allow students and their families more time to decide what college will look like for them in terms of online classes and financial situations.
The pandemic has caused stress on every student following the college admissions process. Due to the stress and the rapid changes in admissions, more seniors are expected to take a gap year, and while this is usually encouraged by college counselors, there's a slight concern this year. Hill noted that the more students who wait a year to attend colleges, the fewer spots that are open for juniors to attend the next year. This could potentially become an issue for upcoming seniors.
There is a silver lining to the revised admission process many colleges have adopted. Hill said, "[There is] more focus on who the student is and not the numbers on a paper."
Leave a Comment
About the Contributor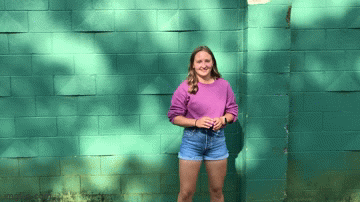 Elizabeth Trevathan, co-Director of RubicOnline
Elizabeth Trevathan is a co-Director of RubicOnline. Over the summer she played a tennis tournament to raise money for rare cancer research at Childrens'...