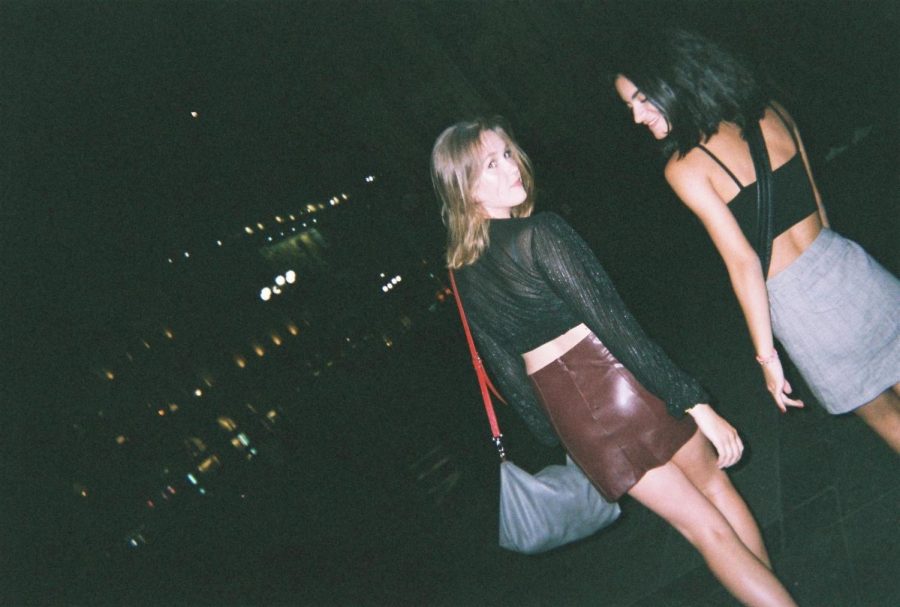 Submitted by Alessandra Costalonga
Senior Alessandra Costalonga speaks more languages than most. While her first language is English, she speaks Italian fluently and French and Spanish proficiently. She's currently learning German and hopes to start learning Arabic or Swedish next year. 
For Costalonga, language is an important part of her identity.
"I know Italian because my dad is from a small town north of Milan in Italy," she said, "I learned French because I started grade school at French immersion, I started Spanish because a friend of mine is from Spain and I want to be able to go to Spain with her and actually be able to communicate and not be 'the American.'" 
While other languages are important to her, Italian is where Costalonga feels most at home.
"The most special language to me is Italian because it makes me feel close to my heritage and being Italian is something I'm really proud of especially being raised in an Italian household," she said. 
Coming from Italian heritage, much of Costalonga's love of language has come out of her travels to Italy.
"I was in Milan this summer and I was surrounded by people from many different countries and it was so fun to switch between something like three or four different languages when we were talking," she said. 
Constalonga also has high hopes about how her language skills will guide her in the future.
"I'm proud that I have this ability because it makes it so much easier to communicate with people from around the globe and one of my dreams is to travel everywhere and be able to communicate with just about anybody in their language," Costalonga said, "I think this ability benefits me because it makes it easier for me to communicate and understand different cultures."
Using her language skills. Costalonga aspires to pursue a career in the international world as well as continue to travel the world, learning languages as she goes.