Concussions pose additional risk as finals approach
At the end of the school year, everyone's brains are tired from a year of work. However, some students are dealing with a more acute pain in their brain from concussions and their repercussions. Bumps, blows, and jolts to the head are all causes of the all-too-common traumatic brain injury known as the concussion. According to the U.S. Department of Health and Human Services, sudden movements of the brain in the skull stress the brain cells and result in chemical changes. These physical and chemical changes in the brain result in symptoms like headaches, confusion, and moodiness. "It is just like having a headache 24/7," sophomore Tabeer Naqvi said about the concussion she received from falling down a flight of stairs. "You're constantly dizzy."
The developing minds of high schoolers can recover more quickly than most adults, however, most students will have symptoms that last for a few days or a week. Serious concussions last longer. If a concussed student or athlete ignores the symptoms of the concussion or does not take sufficient time to recover, they could sustain permanent damage and a lifelong headache. Until the brain is fully recovered, a concussed individual will continue to experience difficulty learning, remembering, and coping with the intense world around them. Naqvi reported bright lights and loud noises hurting her head.
Although the young brain is resilient, students have to deal with the stimulus of school and the concentration requirements of homework as they attempt to recover from their concussions. "This is the worst time to get a concussion because its the end of the year. Lots of projects are wrapping up and finals are coming up," Naqvi said. Fortunately, the sympathetic teachers of SPA reduced the headache of the concussion by accommodating injured students with extended time for exams and homework.
Concussion-causing hazards range from slippery staircases to stray baseballs. With finals around the corner, now is the time to use one's mind to avoid these risks to protect one's brain. If one does encounter a concussion-causing accident, they should maximize their recovery with rest and the knowledge that their head will heal.
About the Contributor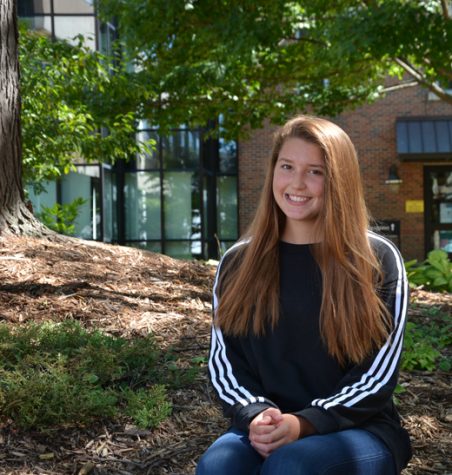 Sophie Jaro, The Rubicon, Chief Visual Editor
This is senior and Chief Visual Editor Sophie Jaro's third year on the St. Paul Academy and Summit School newspaper staff. Her love for art which she...