[COMMUNITY SERVICE SPOTLIGHT] Ross trades free time for free trade
This summer, sophomore Sonia Ross discovered a volunteering opportunity at an organization in her neighborhood, Ten Thousand Villages. 
"[Ten Thousand Villages] is a fair trade non profit retailer. So they sell things that are made by artisans in more than 30 developing countries. It's their mission that all of the artisans are paid fairly, enough to support themselves, and their family. That means no child labor, slave labor or anything like that. All the products you can get a view of who's making them and you can be sure that they're getting paid what they need to be paid to live," she said.
Since then, Ross has gotten very involved in the organization, volunteering there every Saturday for 3 hours. As the store depends strongly on volunteers, there is never a dull moment at Ten Thousand Villages.
"[In a typical day,] I go in and I help open, and then depending on the weather, sometimes I go outside and try to bring people in with samples, things like that. Otherwise I help out inside helping people find products, answering questions, and helping them check out," she said.
"
[For] all the products [at Ten Thousand Villages], you can get a view of who's making them and you can be sure that they're getting paid what they need to be paid to live."
— sophomore Sonia Ross
Volunteering at Ten Thousand Villages has also afforded Ross a lot of opportunities. Ross was able to work at their State Fair booth this year.
"[Having a booth at the State Fair] was really exciting. This was the first year [that Ten Thousand Villages has had a State Fair booth]. So I got to meet a ton of new people and bring in a ton of new volunteers. We're mainly run with volunteers, so getting a lot of new ones at the State Fair was really exciting for us," she said.
For people who want to get involved in free trade, Ross said that there are two easy ways to get involved: volunteering at Ten Thousand Villages, or simply practicing conscious shopping.
"Something you can do [to support free trade] without giving a lot of your time is just to shop fair trade. That means shopping at places you know that are fair trade, places like 10,000 villages, and the Mississippi Market co op. There are a lot of other places that sell free trade products, and it's very obvious when you're buying free trade because it'll be right on the package," she said.
Ross stressed the importance of finding something you're passionate about when looking for service opportunities.
"Find something that you're interested in, and go talk to people who are involved in that thing. They're going to want your help, so just go and ask to help out," she said.
Leave a Comment
About the Contributor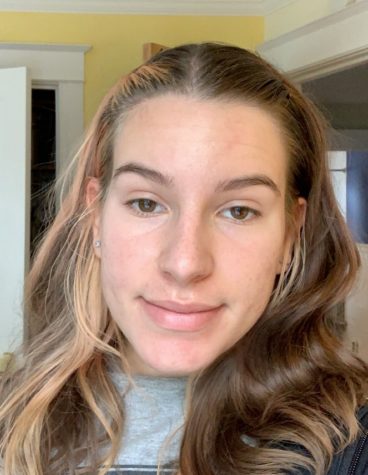 Lucia Granja, Social Media Manager
Lucia Granja is the Social Media Manager on RubicOnline. This is her second year on staff. While staying home, Lucia has been watching shows, listening...