Community Service Spotlight: Atmore pays forward his personal connection at Children's Hospital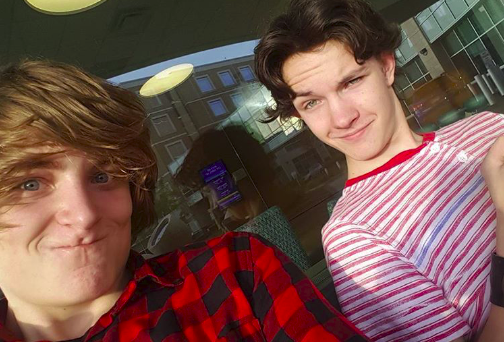 There is something to be said about serving a community that one used to belong to.
Take sophomore Ben Atmore, who feels a personal connection with his volunteer work at Children's Hospital. This relationship stems from the fact that Atmore, at only eight-years-old, was a child at the hospital hoping to be cured of a rare immunodeficiency disorder.
"It feels really great to help the kids and the community. It's really special for me to be able to give back to the hospital that saved me," Atmore said.
Atmore still reflects fondly upon the student volunteers he spent hours with at the Children's Hospital.
"It's really personal because I was one of those kids in the hospital. Now that I'm cured, I understand what it's like to have someone come into my room and distract me, bring an activity, or just be someone to talk to," Atmore said.
On a day to day basis, Atmore volunteers with children as little as three-months-old, and as old as twelve-months-old. Most days while he is volunteering at the hospital, Atmore plays games with children, watches television, or simply tries to entertain them in hopes to distract them from their illness.
"
It's really special for me to be able to give back to the hospital that saved me."
— sophomore Ben Atmore
"On a slow day, sitting back and watching a nature documentary with the children is something I really enjoy doing. The kids seem to like them, but I also enjoy playing games like Spot It, or Connect 4," Atmore said.
Atmore has unwavering love and devotion to these specific children . He visits the hospitals most days after school. His steadfast dedication to the Children's Hospital is easily noticeable in the hours he spends there.
As rewarding and fruitful the volunteering experience can be, much like most service opportunities, there can be times when the task at hand is tough. Specifically for Atmore, it is often reminiscent when visiting children with evident external illnesses. 
"It's difficult when I have to be with kids who have extremely life threatening illnesses that are visually apparent. When I see these types of kids it makes me understand the mortality of the situation. The volunteers when I was younger helped me get through it, and now I get to be one of those volunteers, which is really special," Atmore said.
Regardless of the melancholy emotions that may arise when on the job, Atmore feels gratitude for the opportunity to volunteer at the hospital that helped improve his health.
About the Contributor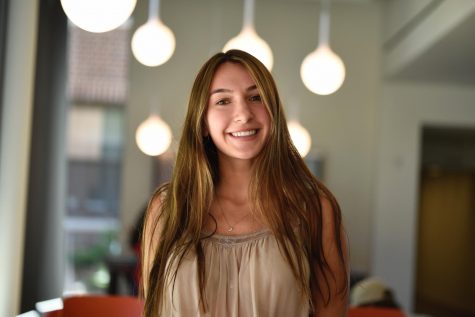 Mimi Geller, Director of RubicOnline
Mimi Geller is the Director of RubicOnline. This is her fourth year on staff. Mimi believes that high school journalism connects people by sharing their...