Commencement takes on a new look as COVID-19 protocols shift
Seniors will return to campus from their Senior Projects one last time for Commencement. Governor Tim Walz's newest COVID-19 order will take effect on May 28, which allows every graduate to invite seven to ten guests to the ceremony. Graduation will occur on June 6 at 4 p.m. on the North Lawn, unless weather forces the ceremony to move to the Huss Auditorium. If the ceremony is moved inside, there will be limited seating to allow for distancing. Overflow seating will be located in Driscoll Commons, Briggs Gym, and Red Leaf commons. The class of 2021 selected Nikolas Liepins and Rashmi Raveendran as student speakers.
View this post on Instagram
For his senior project, Liepins has produced documentaries of his grandparents' lives and has worked as the only photographer for the governor's office. He said, "I get to see the side of the job everyone says should get done, but nobody gets to see it get done." Liepins didn't initially submit a speech. He wanted to speak at graduation but decided not to submit a speech since he often spoke in front of his class as a co-president of the Upper School Council. He said, "I really wanted the opportunity to take the listening seat."
Upper School Principal Max Delgado prompted him to write and perform a speech for graduation through conversation. Liepins said, "I didn't want to lose sight of hearing classmates' voices." He used input from class members and recent graduates to "[weave] together in a piece the advice of our peers, our community," he said.
Raveendran has also taken the senior project opportunity to learn about videography at an internship with Mojo Solo, where she has helped create a discussion video with her peers. Raveendran wrote her speech in a day after spending a week developing what she wanted to say to the class. She wasn't able to be there for the live audition, so she sent in a video of her reading her speech. She said, "When I was younger, I really wanted to be a graduation speaker for some reason. Though my interest in that dwindled, I decided to just try and submit a speech this year just for my younger self. I think she would be really excited about it."
"
I decided to just try and submit a speech this year just for my younger self. I think she would be really excited about it."
— Rashmi Raveendran
Her speech will focus on the connections between the class, how they've shaped each other, and collectively building each senior's legacy. She said, "It means a lot that I get to represent my class, and I feel honored that I get to have that responsibility."As a nod to his graduation from SPA, the graduation speaker is Delgado. Commencement will also be live-streamed for anyone unable to attend: https://vimeo.com/event/998221.
Leave a Comment
About the Contributor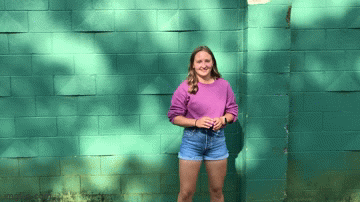 Elizabeth Trevathan, co-Director of RubicOnline
Elizabeth Trevathan is a co-Director of RubicOnline. Over the summer she played a tennis tournament to raise money for rare cancer research at Childrens'...