College campuses offer high schoolers facilities
College campuses are not only places where young adults wander and sit clustered, nose deep in textbooks; they are places which provide resources such as athletic courts, libraries, health centers, entertainment, and classrooms to people who live in close proximity. The main campuses which students live near include Macalester College, St. Catherine University, the University of Minnesota, and Hamline University.
Sophomore Oona Prozinski lives near the U of M's Minneapolis campus, about two blocks away from the law branch on the campus. Prozinski  goes to Boynton student clinic for flu shots, physicals and other health appointments since her mother works there and it's convenient. "I'd say [the campus] is a health resource for me," she said.
Prozinski also takes advantage of the school's Baseline Tennis Center for group classes throughout the year to keep up with tennis during the off-season.
She mentions that it's nice to be close by so she can go the the tennis program as well as the student clinic, but that the college students are somewhat of a nuisance. "There's always drunk [students] around at night, mostly during the weekends. I don't know who's deciding to get drunk on a Tuesday night, but according to the weird things people are yelling, someone is," Prozinski said.
There are also a large number of students in the St. Paul Academy and Summit School community who live near Macalester, such as junior Riley Wheaton and his sister, sophomore Sarah Wheaton, who live about two blocks away since their father works there."I don't go there very often, I will rarely have a music rehearsal over there," Riley Wheaton said. Wheaton also participates in a summer program associated with the Minnesota Institute for Talented Youth, called Expand Your Mind, located in Macalester. EYM is a two week summer program where students can focus on the study of a course such as improv, international diplomacy, or even crime scene investigation.
Along with this summer program, Wheaton's parents would hire babysitters from the campus to watch over them whenever they needed since the college was in such close proximity.
When Wheaton was younger, he and his sister would visit the university more often. "It was sort of like a really big jungle gym or playground. There were a lot of tables that I liked to jump around on," he said. He notes that it was interesting to watch the tall college students lugging around their massive textbooks across campus. "It was a tantalizing glimpse of the future that I was trying so hard not the think about," he said.
However, he states that living near Macalester hasn't influenced his decisions on what colleges he wants to go to in the future. "My experience with [Macalester] has always been as a place to do things, it's a place for adventures, not [necessarily]  for learning."
Freshman Hunter von Tersch Pohrer also had a close relationship with a college campus, only his experience took place outside of Minnesota at the University of Chicago. "I was there pretty much all day and then after school I was usually there as well," he said. Similar to Wheaton, von Tersch Pohrer states "I was kind of oblivious to the whole fact that I was on a college campus," and that he thought of the campus as more of a playground.
Not only did he spend a lot of time there, von Tersch Pohrer was very connected with the campus community. "I went to all the sporting events. For being seven, I was pretty involved," he said.
Along with having fun, von Tersch Pohrer expresses that he enjoyed living near, and even occasionally on campus. His mother, a volleyball coach at the university, sometimes would have to stay at the campus overnight, bringing von Tersch Pohrer with her. "I think it gives me the extra step that other kids don't have. I know how to live in a dorm room… it gives [me] experience I won't need for a few years," he said.
Von Tersch Pohrer has considered the University of Chicago as a possible future college, but he'd rather go somewhere he hasn't experienced yet. "I already know the campus. I've kind of already lost interest," he said.
Overall, these students, especially von Tersch Pohrer and Wheaton, all see their campuses as exciting playgrounds; for adventures and diverse resources, ranging from roaming-space to investigative summer programs
About the Contributor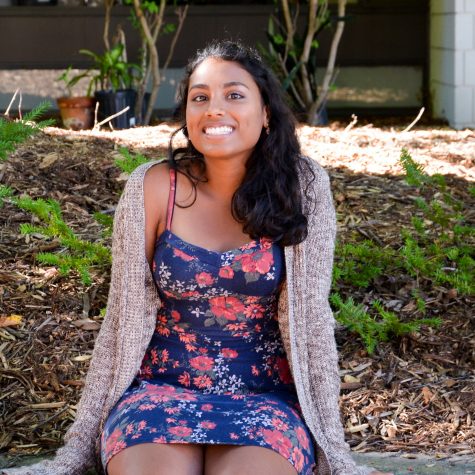 Amodhya Samarakoon, RubicOnline Chief Visual Editor, Aureus Editor-in-Chief
Senior Amodhya Samarakoon serves as the RubicOnline Chief Visual Editor and Editor-in-Chief of the new quarterly feature magazine The Aureus. Amodhya's...