Cold Weather Policy changes no school protocol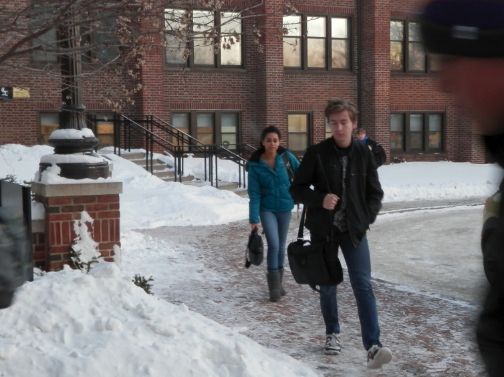 It may have been colder in the Twin Cities than on Mars on Jan. 7 with wind chills of 35 below zero during the day, but St. Paul Academy and Summit School remained open in accordance with a new cold weather policy adopted this year. Under the change, if on the morning of the day of school the National Weather Service issues both a wind chill warning and reports wind chills to be 40 below, SPA will consider a closure or a delay.
However, the rules regarding massive snowfall or blizzards are not so well-defined: closure due to those factors will be decided on a case-by-case basis.
Regardless of the circumstances, SPA "will make every attempt to communicate the final decision to delay or close the evening before, and will issue a decision no later than 5:45 am on the day in question," according to the new policy.
Compared to cold weather policies at other schools, SPA's is largely on par. Minneapolis public schools, which were closed on Jan. 7, mandate a 35 below zero threshold for canceling school. St. Paul public schools are very similar to SPA in that their threshold for closing is minus 40.
In all cases of SPA's closure, students and families can be informed via most forms of media, including social media, email, text, voice mail, and broadcast on major news channels.
SPA's new policy also includes understandings of tribulations caused by cold weather: "In an extreme weather situation, our foremost concern is the safety of our students, parents, and staff while traveling to school. Late arrivals during extreme weather events are anticipated and understood, and parents should use their best judgment about travel to school during an extreme weather event."