Class Retreats facilitate transition
Seniors say farewell, juniors solidify identity
As seniors prepare to depart on Senior Project and juniors plan to rise to privileges, retreats help guide them on the path to their next step.
Plans for junior retreat are underway and as the much anticipated tradition approaches, juniors, who've heard a wide variety of stories from their older peers, are growing excited and nervous.
Juniors leave for Camp Courage in Maple Lake on April 30 and return on May 2. The camp caters to retreats of all kinds with its spacious meeting rooms, relatively spacious cabins, and wide variety of recreational options including a swimming pool, game room, and hiking trails.
The Junior Class Leadership Council and faculty have prepared well in advance for the retreat in the hopes of uniting the rising senior class by helping it establish a sense of identity.
"The Class of 2015 is a great group of students. I hope they have a unifying experience," JCLC advisor Mary Lincoln said.
The JCLC surveyed the junior class to help draw a more accurate picture of its strengths and weaknesses. They will use the data to tailor activities to the Class of 2015's profile. The council read and synthesized the large volume of deep, extensive responses collected and relayed this information to Dean of Students Judy Cummins and Upper School Counselor Susanna Short.
JCLC plans to distribute the Class of 2015's official t-shirt at the junior retreat. Hopefully juniors will be able to wear their t-shirts at the retreat which was scheduled later this year, in part, out of concern for unpredictable weather.
Because the current junior class has a greater number of students with faculty parents than is typical, a new challenge to the administration was to determine which faculty members can
chaperone.
Mattie Daub, daughter of Short and a junior isn't worried about the prospect of attending junior retreat with her mother.
"There isn't really anything I feel like saying to the whole class and I know she [Short] isn't going to be in any of the small groups," Daub said.
The administration hasn't solved this issue yet, but there has been some talk about sending teachers who work primarily with underclassmen on the retreat.
"I just don't know how realistic that's going to be, but that is the question," Short said.
The senior retreat was broken up across a several school days, with some components lost this year due to the cold weather and missed school. Seniors finished the last portion of their retreat together in the lower and upper libraries on April 2.
The senior retreat's aims were reflective of the class's transitional position in life.
"A large part of the purpose is to explore the power of leave taking, learn how to say goodbye to a community, acknowledge where you've come from, and acknowledge where you're going," SCLC advisor Eric Severson said.
In line with the forward focused mentality, situations seniors might encounter at college were addressed with practical information at the senior retreat.
Much more occurred at the eight hour long senior retreat; however, as it's customary to keep retreats somewhat mysterious for each rising class, not much is known about the activities seniors did at their final retreat.
Grade-level retreats are an annual tradition, beginning with the ninth grade orientation/retreat in September, the service-focused sophomore retreat in the winter, and culminating in the upperclassmen retreats in the spring.
About the Contributor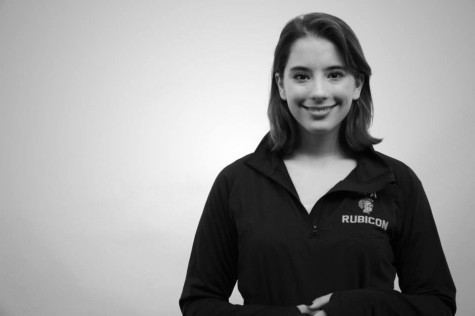 Eva Perez-Greene, Editor-In-Chief
Eva is a senior at St. Paul Academy and Summit School. She acts in Upper School theater productions, does sketch comedy at Stevie Ray's Comedy Club, and...