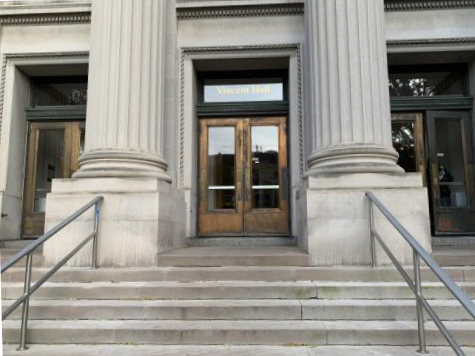 Submitted by Richard Chang
Postsecondary education options, also known as PSEOs, are a way for students to further their knowledge of a subject that they are interested in through taking courses at a university. Although they are a great way for someone to continue their learning, they are not known to be easy in any way. Only a handful of students are currently in a PSEO class so it is not uncommon for someone to have never heard about them.
Senior Richard Chang is currently in a PSEO class, "I'm taking MATH 5248 — it's called Number Theory and Cryptology. For the class, we discuss how number theory can relate to ciphers and cryptography." Chang said. The topics that are discussed in his class are not offered in a class at SPA but he mentions why it is worth going outside of the SPA curriculum, "If you want to take some higher-level courses in an area of interest, it's a great choice. Or if you just want to challenge yourself in general, it's a good option." Chang said.
Chang goes on to explain what the process for being in a PSEO class has been like, "I decided to do PSEO to continue to challenge myself in regards to math classes. I decided to take PSEO at the end of my sophomore year, but deferred enrollment until the fall semester of senior year." He shows that if you have a subject that you are very interested in, it is possible to continue your education on that topic through the school. 
Chang mentions why he has enjoyed his time in his PSEO class so much, "I've liked the class so far. The teacher does a pretty good job of explaining the material, and it's interesting seeing a variety of people not from SPA or even people who aren't even in high school." Chang said. Although he has enjoyed his class, PSEOs are not for everyone. "I'd recommend any student who wants to challenge themselves beyond the SPA curriculum to take PSEO. I think almost every student can do well in a PSEO class provided that they keep track of their work, as there's no teacher to keep track of you to make sure you're doing well." PSEO's can be utilized by students at SPA to advance their learning beyond the framework of the SPA curriculum, if you enjoy an extra challenge and being self-sufficient, then doing a PSEO class might be an opportunity worth looking into.
This article was updated for photography.