Butterflies in February? ASR project hatches spring with temperature control
Elle Chen, Production Manager
February 18, 2021
Junior Val Chafee is currently enrolled in Advanced Science Research. For her independent project, Chafee has designed a project to study how different temperatures, one constant at 27 degrees Celsius and another fluctuation 6 degrees above and below 27C, affect painted lady butterflies' life span. Chafee will be submitting her project to the Twin Cities Regional Science Fair next year. The 2021 TCRSF competition is currently taking place right now and SPA students' science projects and papers can be viewed on the website. Currently, Chafee and junior Will Sedo are working together to create a habitat to release the butterflies into once the study period is over. Chafee's butterflies are located at the end of the first-floor Schilling hallway and are viewable any time of the day. If interested, you can take a peek through the windows of the Conviron chamber in the following weeks.
About the Contributor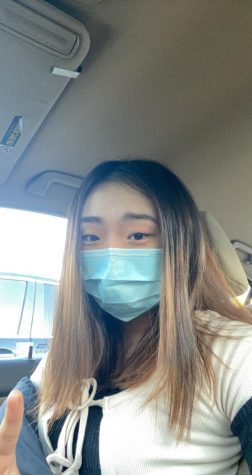 Elle Chen, Production Manager
Elle Chen is the Production Manager on RubicOnline. This is her third year on staff. During the pandemic, Elle has been spending a lot of time with her...