[WORK/LIFE] Kristen Rivers builds personal connections with dental patients
Kristin Rivers, a dentist with Park Dental, started her career with a bachelor's degree in the science of biology from Florida International University. From there, she then spent 4 years at Nova Southeastern University College of Dental Medicine, in Fort. Lauderdale to receive her doctoral degree in dental medicine.
Going into college Rivers knew she wanted to work in the medical field, but it wasn't until she got to college when she decided to practice dentistry.
"During that time while I was doing you know, my prereqs I would shadow different offices, like a medical office, a pediatric office, an optometry office, and then I shadowed the dental office and I really fell in love with it," Rivers said.
Rivers likes the personal connection she gets to have with her patients, more so than other medical professions offer.
"You do see them [the patients] more often. At least every six months for a cleaning exam and X rays and if they have any issues, you go see them on another day. Typically that can be really anxious for them and I find it really pleasing to kind of coach them through it and get them through their procedure," Rivers said.
During college, Rivers spent a lot of time participating in school leadership clubs and programs. Rivers' activism reflects her love of helping others, which was a major factor in her decision to become a dentist.
"I was co president of a philanthropy club. And that really took up a lot of my time. So we raised money for cancer awareness. We would raise money for the organization. We would raise money for autism awareness" Rivers said.
Rivers sees about 8-12 of her own patients per day, on top of the 7-8 patients each of her hygienists will have.
"So as a dentist, you have to be able to juggle a lot. Typically you have your own share of patients, and then you usually have two hygenist and they're cleaning people's teeth. And then when they're ready, you kind of step away from what you're doing, and you go do an exam on that patient"
Rivers thrives off of helping her patients whether that be fixing a broken tooth, taking care of their smile, getting rid of pain, or anything else her patients might need.
"I'll be honest with you, I hate being here. I hate the dentist. It's nothing personal. I do fillings. I do crown preps. I do extractions. I do root canals. I can make dentures and I do implant stuff," Rivers said.
Going into college, rivers knew she wanted to be a part of the medical field. As she explored different fields, she kept an open mind to ensure she end up somewhere she enjoyed.
"Shadow different things. Talk to people. See what interests you. And then when you find something that you really love, go for it. You're not going to know unless you explore."
WORK/LIFE is a feature series that offers an inside look into future careers students might consider.
Leave a Comment
About the Contributor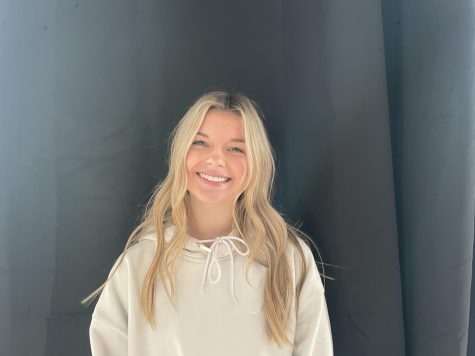 Hazel Waltenbaugh, News Editor
Hi!! I joined The Rubicon as a Sports Editor during my sophomore year. Junior year I started as the News Editor for our print section, and for my senior...