Boys Varsity Hockey transitions smoothly to new head coach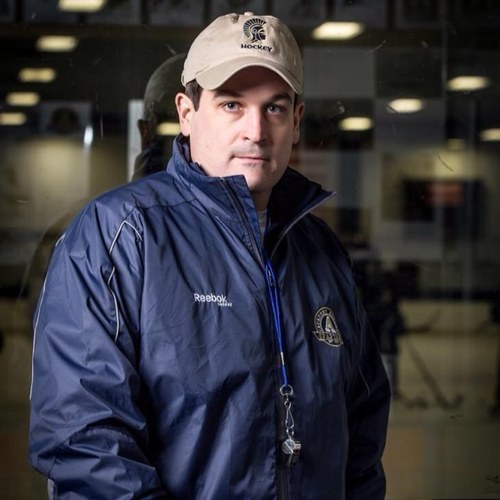 The SPA hockey team will start a new season this winter, with a solid group of returning upperclassmen. After a very previous season in which they made it to the section final game against a much larger Mahtomedi team, they are prepared to enter the 2015-2016 with a hunger to return to the section finals.
The majority of this year's starters will have played on the team last year. One change, however, comes in the form of last year's Assistant Head Coach Matt Funk who will step up to the position of Head Coach after the departure of former Head Coach Bill Owens.
According to senior captain Justin Jallen the team will face challenges early on in the season.
"Three of our first four games are against some pretty tough opponents," Jallen said.
Jallen also added in regard to Funk  becoming the new Head Coach that he does not expect much to change.
"We will still run the same styles, and he knows the systems we've been running," he said.
Assistant Director of Athletics, Mike Brown, believes that Funk is more than qualified to run the team.
"He has been Assistant Coach for a number of years now and he knows all the players well," Brown said.