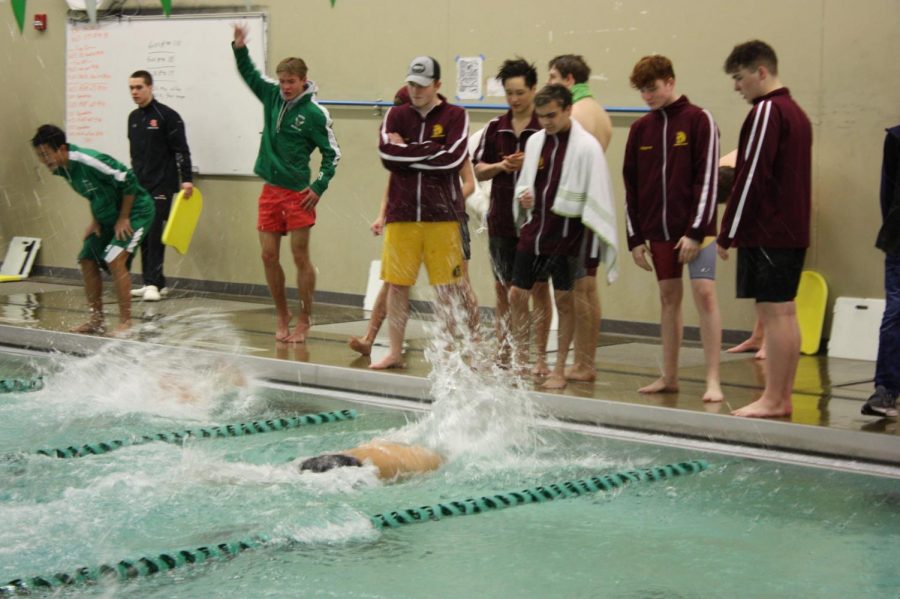 Noor Christava
The Boys Swim & Dive team recently became Conference champions at the Conference Meet Jan. 29. On Feb. 20, a crowd of fans packed into the Art Downey Aquatic Center in Edina for the Section Prelims Meet.
Continuing their successful season, a number of individual swimmers made improvements on their times. For many swimmers, this meet was the last of the season. Other swimmers, including senior Noah Rice made it to section finals Saturday, Feb. 22. 
Diving also had their sections meet Feb. 21. Senior Aidan Lanz had a good meet, placing 6th overall. 
Sophomore Sutton Lillygreen said, "Section prelims went well for the team. Overall, the season also went really well. There were a lot of ups and downs but also lots of improvement."   
Overall, section prelims went well and allowed many individuals to improve and end their season with personal records.