[BOOKSTORE REVIEW] Birchbark Books offers a cozy, creative way to learn about Indigeneity
Authenticity is difficult to find anywhere, particularly in the business of bookstores, where stiff-smelling corporate giants often snuff out the smaller players in the game.
Enter Birchbark Books, a small, independent Minneapolis bookstore that opened in 2000. The owner is award-winning native author Louise Erdrich from the Turtle Mountain Chippewa tribe. Birchbark Books serves as an outlet for the Indigenous literary scene, drawing visitors from not only the urban population of the Twin Cities but from communities all over the United States and Canada.
Before entering, the bookstore's unique flair is evident—bright, twinkling lights warmly welcome visitors. Upon stepping inside, well-loved wooden floors creak under customers' steps as soft music fills the air. Plush chairs tucked into cozy corners serve as an invitation to readers: the perfect spot to sink into a good book.
The bookstore is small, but the wide range of genres and authors is enough to keep anyone browsing for a while.
"
Multilingual books, including those in the Ojibwe and Dakota/Lakota languages, are available to all, even in children's books."
As in most bookstores, titles are organized by genre. But at Birchbark Books, they are further split into "Native" and "Non-Native" authors. This distinct categorization system provides convenient access to what many visitors seek: the work of talented Indigenous authors, journalists, and historians. Multilingual books, including those in the Ojibwe and Dakota/Lakota languages, are available to all, even in children's books.
Access to these materials is essential, as well-known bookstore chains often overlook them. But unlike these chains, Birchbark Books doesn't exist for money. The store aims to foster interest and conversation around Native artistry, and with employees reporting such work constituting a high percentage of sales, it seems to fulfill that purpose.
It's crucial to support businesses that exist for such a noble purpose, and anyone would benefit from a visit to Birchbark Books. The experience is unique. Hand-written staff recommendations deck the shelves, providing excellent guidance to those who seek it, and the inventory extends beyond paperback literature.
Available for in-store purchase is an array of artwork from Native artists, including beaded jewelry, cards, prints, and birchbark birdhouses.
A more extensive inventory is available online. Customers also have the option to order books from the site.
Authenticity is rare, and increasingly so. But one can find the quality in every corner of Birchbark Books.
Leave a Comment
About the Contributor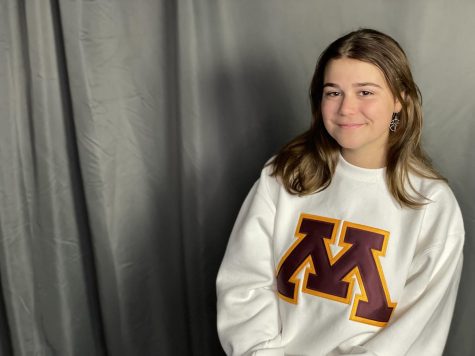 Johanna Pierach, Good Question Editor
Hi, I'm Johanna Pierach (she/her), The Rubicon's Good Question editor for the 22-23 school year. This is my second year on staff, and last year I worked...